Strategies to Address the Energy Industry Talent Gap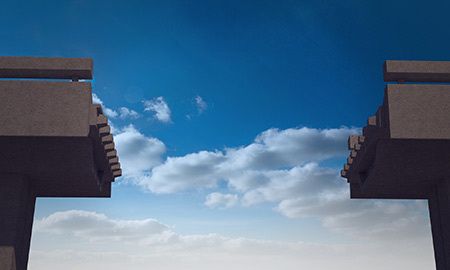 Panelists discuss how to address the industry-wide shortage of skilled workers at the KPMG Global Energy Conference in Houston.
With more than 50 percent of the current industry workforce eligible to retire in 2015, the energy sector desperately needs to address major gaps in workforce knowledge and experience if it is to meet its aggressive growth goals and contribute to a healthy global economy, according to KPMG LLP in collaboration with Rigzone, in a talent crisis survey, "Addressing the energy industry talent gap, where should you put your energy".
KPMG discussed its findings Wednesday at its 2014 KPMG Global Energy Conference in Houston amongst a panel of human resource experts. In addition to the impending retirement of many of the industry's leading technical specialists and senior managers, the survey noted, other factors that exacerbate the talent shortage include inadequately skilled workers, the technical skills necessary to compete in an always-innovating sector, intense competition over a limited talent pool, and lack of petroleum engineers.
"It takes time getting people qualified, and we no longer, due to the increasing demand for talent, have a checklist of necessary qualifications, meaning we are being a little flex in qualifications," Barbara Heim, vice president of human resources at BG Group, said at the energy conference. "Also, we don't recruit when we have an opening, we recruit all the time. We are constantly scouting for the necessary talent, even if we don't have a current opening. If we feel their skill set will benefit our company, we bring them on."
The findings of the survey shed insight on specific obstacles that may stand in the way, revealing four areas companies should focus their efforts to successfully navigate this challenge.
Connection and Communication: High Risk, Low Focus
The level of company's workforce's capability to perform expected job functions is the highest risk to organizations, according to the survey respondents, which in turn, are forcing energy companies to place significant effort into recruiting, resource development and workforce utilization improvement.
Improving connection and communication, the second-highest risk cited among survey respondents, is not getting the attention it needs, KPMG noted.
"The level of effort by energy companies to develop solutions to enhance employee and leadership engagement, improve knowledge sharing and implement organization-wide talent management strategies are receiving significantly lower investment than capability-building activities."
"We have a very successful graduate program that we actively recruit from," commented Heim. "Five years ago we made a strategic move to double the number of graduates, and through this program, we bring in 80 to 100 graduates a year. What we've done with that is we guarantee them one to two international programs in their two-year grad program. That seems to really energize them, and in turn it benefits us, we have a 97 percent attrition rate with graduates."
By formalizing communication and promoting a collaborative corporate culture, both through the use of technology-based tools, as well as by creating opportunities for face-to-face conversation and spontaneous partnership, these investments will foster knowledge sharing throughout the workforce, thereby improving workforce potential at all levels and building resiliency to deal with "brain drain", noted KPMG.
Age Matters
Age is the greatest influence and the most promising solution for addressing the talent gap, the survey noted. Older employees feel the impact of the crisis, and compared to younger employees, they think the impact will be much more severe. Furthermore, the level of pessimism about whether their organization will be successful in navigating the talent crisis steadily increases with age, with younger respondents far less worried about the retiring knowledge base than their more senior colleagues.
The age group most concerned is the 4-55 range – the current and future industry leaders – not the 55+ group that is closest to retirement and are likely less engaged in fixing a problem that will be most prevalent after they exit the workforce, according to the survey.
"The key is identifying which skills will be lost with retiring employees versus those areas that are not dependent upon experience, focusing on capturing the knowledge and transferring the abilities that are in danger of walking out the door. Build knowledge-sharing and training programs that bridge the communication and learning mode gap between generations, taking into account accepted leading practices from the field of organizational psychology," according to the survey.
The Power of Technology
Technology investment is a strong solution for addressing the talent gap in the upstream, chemicals, utilities and midstream industries, KPMG stated. Respondents in the survey see the power of technology to automate some tasks and reduce the workload on overtaxed employees.
"It can also be a cost-effective and convenient tool for employee recruitment, training and knowledge sharing," the survey stated.
Technology advances enable organizations to do more work with less; cutting-edge technology is attractive to recruits who will backfill as senior-level workers retire, KPMG noted. New technology being used in the field minimizes the risk of the retiring knowledge base, because it is actually younger employees who are generally most educated about the latest advances and innovations, noted one executives from an upstream organization in the survey.
"Embrace the role of technology in your recruiting, retention, training, knowledge-sharing and operational processes," stated Zoe Thompson, principal partner at KMPG.
Competing for Talent
Losing employees to competitors is the number one attrition and recruiting risk identified by survey respondents, and is considered a bigger risk than losing talent to other industries, difficulty in recruiting talent, or the inability to keep up with increasing salaries and wages. The second-highest risk identified by respondents is the difficulty of hiring resources from competition.
"I'm a huge proponent that it's about the leadership and culture of the company. In the last five years or so, we have focused on building leadership skills. People come to work with the hopes of working with someone they respect. That happens by having good communication skills and helping to build talent. People don't leave companies, they leave managers," stated Heim.
"The entire energy sector would be well served by collaborating on how to source and develop potential resources within a geography or skill set in order to grow the overall talent pool," KPMG stated. "With common recruiting sources and hiring approaches, organizations can then focus their energy on differentiating themselves with their operational processes, not their recruiting strategies."