Bills Promise to Strengthen the US Energy Market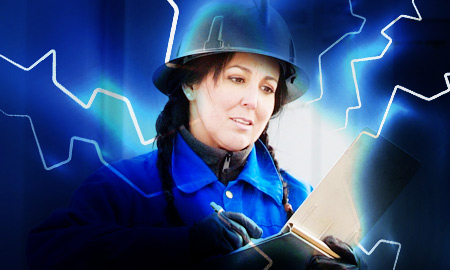 Three bills in the appropriate committees anxiously awaiting approval could potentially benefit the US oil and gas industry if made into law.
Several new ideas and policies that could potentially create energy jobs, spur energy independence while generating income both locally and state-wide, were introduced in the United States through bills in the past year. The three bills listed below have several proposed agendas but the common theme is opening new territory for oil and gas exploration while creating jobs.
"Opening federal lands and waters to energy exploration will allow us to build upon and extend, for future generations, the energy renaissance America has already witnessed on state and private lands, commented National Ocean Industries Association President Randall Luthi, in a press release.
SEA Jobs Act
The recently introduced Southern Energy Access Jobs Act (SEA Jobs Act) advises to create jobs, strengthen America's energy independence, and encourage science, technical, engineering and mathematical (STEM) education while helping to lower energy prices for low-income families.
SEA Jobs Act will reverse the Obama administration's moratorium on offshore Atlantic energy production and increase responsible offshore energy production in South Carolina, North Carolina, Georgia, and Virginia, while creating one single "South Atlantic" offshore energy planning area.
"Safe, responsible energy production has the ability to transform our economy, creating thousands of new jobs in communities across the nation. The SEA Jobs Act will allow our nation's energy sector to innovate and grow while meeting several important needs, including creating more opportunities for science, technology, engineering and math (STEM) education, increasing job opportunities for our nation's veterans, and helping ease the burden of energy for families," said Senator Tim Scott, who serves on both the Committee on Energy and Natural Resources and the Committee on Health, Education, Labor and Pensions.
Moreover, the bill provides flexibility to states in the South Atlantic Planning area by providing the states more control over offshore areas closest to their shoreline, and helping protect coastal sightlines by allowing the prohibition of permanently visible drilling infrastructure up to 20 miles from the shoreline.
It also proposes to establish revenue sharing, allowing states within the South Atlantic planning area to receive 37.5 percent of all revenues from offshore energy production; while dedicating 10 percent of new federal revenue to deficit reduction.
SEA Jobs Act was introduced to the committee April 2.

Source: House Committee on Natural Resources
1
2
3
View Full Article