Lloyd's Register Energy Steps Up Activities to Engage Industry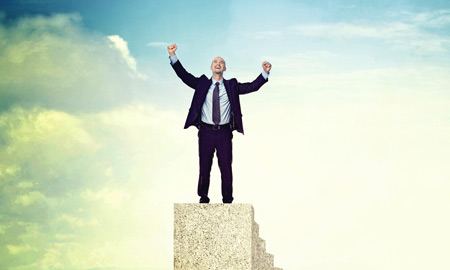 Lloyd's Register Energy increases efforts to engage the petroleum industry to offer solutions in dealing with the physical and technological challenges facing the sector.
Lloyd's Register Energy, the energy arm of Lloyd's Register Group Services Ltd., has been active in recent months in engaging the oil and gas industry which continues with efforts to explore, develop and produce petroleum resources in an increasing technologically challenging, operating environment.
With the availability of "easy oil" mostly over, oil and gas companies have to find and extract hydrocarbons in more complex technical and physically inaccessible environments to meet rising energy consumption. Demand for energy worldwide is projected to increase 41 percent between 2012 and 2035, when it is estimated to reach nearly 18 billion tons of oil equivalent, according to BP Energy Outlook 2015.
The search for petroleum resources in more complex environments has partially contributed to a higher capital expenditure (capex) for exploration and production (E&P) in recent years. The industry's E&P capex) is projected to breach $700 billion this year to $723 billion, or 6.1 percent more than the previous year, Barclay Banks highlighted in its Dec. 9, 2013 equity research report.
The industry is already aware of the huge challenges it faces to unlock hydrocarbon resources in areas like enhanced oil recovery (EOR) from existing fields and deepwater production.
For instance, Malaysia's national oil company (NOC) Petroliam Nasional Berhad (Petronas) has budgeted $337.5 million (MYR 1.1 billion) until 2018 for its E&P Technology Centre to develop innovate and applicable technology to rejuvenate mature oil fields, increasing production in maturing oil fields, and design ways to better monetize the country's hydrocarbon resources, Wee Yiaw Hin, Petronas executive vice president for E&P told attendees at the Offshore Technology Conference (OTC) Asia in Kuala Lumpur, Malaysia last month.
Meanwhile, independent oil companies (IOC) like Royal Dutch Shell plc believes that tapping on deepwater resources will increasingly be key to the world's energy future.
"The pace of deepwater technology developments needs to keep up with future energy demand … That's why we see a major opportunity in people collaborating across boundaries, bringing together scientific disciplines, companies, and even entirely different industries," Gerald Schotman, Shell's executive vice president of innovation and research & development and chief technology officer commented at OTC Asia.
Lloyd's Register Energy Surveys Industry
While IOCs and NOCs conduct their research to develop relevant technical solutions in extracting hydrocarbons in complex environments, Lloyd's Register Energy launched a major research program called "Technology & Innovation Radar" at OTC Asia to gather the industry's view on the adoption of technology and innovation.
"What the survey does for us is that we take an independent viewpoint from the industry, so this doesn't become an analyst report or a Lloyd's Register Energy report. It actually becomes the industry report on where the adoption of technology is," Peter Richards, vice president of Global Communications of Lloyd's Register Energy explained to Rigzone.
The "Technology & Innovation Radar" survey attempts to find out whether there are differences in the adoption of technology on a geographical basis. Lloyd's Register Energy also planned to gather the opinions of senior executives and heads of projects in the sector on technology, including those dealing touching with EOR and deepwater.
"We are not predicting the responses of the survey. This is really for us to look at a complete sample of the industry and be able to look at this objectively and then be able to play that back to the industry," Richards said.
Lloyd's Register Energy is reaching out to 4,000 executives around the world to participate in the survey although the company expects a response from only around 500. The firm will follow up on the survey by conducting more detailed interviews with key sector professionals, academics, and regulatory bodies before publishing its initial findings in early May. The full report will be released a month later.
When completed, the report "will help assess the viability of new technologies, the drive and motivation for innovation, and where key opportunities and challenges exist. The results will provide a 'radar' on the likelihood for adoption of key technologies and innovation," Lloyd's Register Energy said in a March 24 press release.
The firm believes that the report will be "in essence a living program that we can keep building because technology and innovation is one of the key drivers for this industry and certainly for Lloyd's Register Energy is one of the key areas that we look out to support because … implementation of new technology has safety implications as well which is fundamentally a driver for the industry," Richards pointed out.
The survey by the U.K.-based organization focused on research areas that might be of potential interests to the petroleum industry. These include:
smart supply chain technologies
next resource technologies
life extension
risk exposure
On smart supply chain technologies, the survey's focus will be on automation in the supply chain, while next resource technologies will look into subsea robotics development. As for life extension of upstream assets, the focus will be on how to ensure the optimal use of these assets, while risk exposure will examine greater use of remote sensing and key technologies to help the petroleum sector adapt to challenges facing the industries.
Lloyd's Register Energy has asserted that the survey results would provide an impartial as well as a more reflective view on the adoption of technology and innovation by the industry. That is because "it's a 'peer' perspective on where the key developments are in the industry as opposed to a specific IOC or NOC views," Richards emphasized, adding that the firm will then raise the validity of the survey results with specific clients on addressing these areas.
LRE's Collaboration with Other Research Agencies
To strengthen its role as an assurance firm serving the global petroleum industry, Lloyd's Register Energy is currently working with academic and research institutions around the world, including the Global Technology Center (GTC) at the University of Southampton in the United Kingdom and 48 other Lloyd's Register Research Foundation-sponsored academic and technical institutions.
In Asia, the firm has entered partnerships with National University of Singapore (NUS) and Nanyang Technological University (NTU) as well as the Singapore government-owned Agency for Science, Technology and Research (A*STAR). Lloyd's Register officially opened a $35 million GTC research laboratory in Singapore last October and its joint laboratory with A*STAR's Institute of High Performance Computing (IHPC) is expected to deliver technological solutions to address challenges faced by the marine, energy and offshore sectors.
The Singapore-based joint laboratory will focus on IHPC's capabilities in computational fluid dynamics (CFD) and engineering mechanics to develop computational modelling and simulation, and customized technical solutions for businesses in the sector, Lloyd's Register and A*STAR said in a joint May 10, 2013 press release.
"We have close relationship with A*STAR … and also NUS and NTU. What this enables us to do is to look at the academic viewpoint on where they are seeing key technologies developed and then aligned them against the commercial drivers," Richards commented.
Research topics currently undertaken at GTC in Singapore includes:
Subsea drilling and well control equipment
Risk (including asset performance management and life extension)
Deepwater/floating offshore installations
Enabling/emerging technologies (including renewables)
One of the key technologies that the firm is working on at Singapore's GTC concerns a Marine Riser Tensioner Systems (MRT). Lloyd's Register Energy together with drilling contractor Transocean Ltd. and Micron Optics, Inc. is pioneering work in the application of optical sensors to MRT monitoring.
The second of these technologies is on the firm's next generation risk analysis tool, which uses 3D risk picture based on 3D simulations of accidental events. Lloyd's Register Energy noted that with offshore platforms or petroleum processing plants having inherent risks that have to be managed to protect life, property and the environment, a Quantitative Risk Analysis tool would enable a firm to see exactly what causes the risk, where the risk is greatest, and where to make improvements to mitigate those risks.
Lloyd's Register Energy is also collaborating with IHPC on the use of CFD stimulation modelling – instead of using a physical water basin to study the effects of a 10,000-year storm waves, simulations are created on a computer. CFD tools can provide the full scale simulation with potential for accurate predictions of wave in deck loadings. Platform design engineers could utilize the data from this research in the design of fixed platform structural shapes and interfaces.
The Road Ahead
To expand its footprint around the world, Lloyd's Register Energy is considering the option of venturing into new growth markets, particularly in Brazil, which is now one of the world's busiest exploration and production country.
"We are also looking at expanding our footprint … There is obviously Brazil. It's a big market for us and also the associated developments going into deepwater in Brazil as well," Richards told Rigzone.
While research by academic institutions can provide an understanding of the technological issues facing the industry, ultimately it is the commercial viability of applying these technologies that will determine whether they are adopted by the oil and gas sector.
"It is very easy to talk about technology for technology sake. But where we are looking at … is the likelihood of adoption," by the oil and gas industry," Richards said, confirming the need for research to be in sync with commercial needs.

Generated by readers, the comments included herein do not reflect the views and opinions of Rigzone. All comments are subject to editorial review. Off-topic, inappropriate or insulting comments will be removed.