Pre-Salt Operatorship Hinges on Brazil Presidential Elections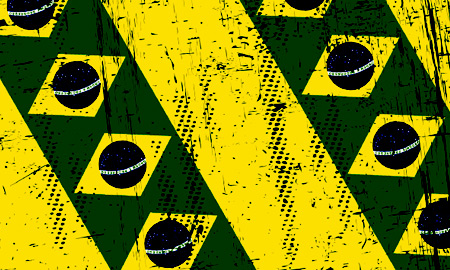 The result of Brazil's presidential elections this fall could determine whether operatorship of Brazil's pre-salt areas will be opened to companies other than Petrobras.
Operatorship in Brazil's pre-salt areas will be opened up to other companies besides state energy company Petrobras ASA if either Senator Aecio Neves or former governor Eduardo Campos are elected in Brazil's presidential elections in October, a Brazil-based legal representative told attendees at the Ninth Annual Mayer Brown Global Energy Conference in Houston May 15.
Bid rounds under concession regime and in the pre-salt area will occur annually, and government control of gasoline prices will end if either Aecio or Eduardo are elected, Alexandre R. Chequer, partner with Mayer Brown, T&C, told conference attendees.
If current President Dilma Rousseff is re-elected, bid rounds under the concession regime will take place next year, and bid rounds will take place for Brazil's offshore pre-salt areas in 2016. Under Rousseff, Petrobras may remain the operator in all pre-salt areas, and possible flexibilization of government control over gas prices may occur, said Chequer.
In 2013, Brazil conducted its first pre-salt bidding round for the Libra area, which has estimated reserves of up to 15 billion barrels, in the offshore Santos Basin. One consortium – of which Petrobras is the operator with 40 percent interest – won the bidding round.
Petrobras and partners Royal Dutch Shell plc, Total S.A., China National Offshore Oil Corp. (CNOOC) and China National Petroleum Corporation, plan to drill six wells and conduct one extended well test. An estimated $181.8 billion will be invested in developing Libra over a 35-year period. The Brazilian government's take from Libra production will be 41.65 percent.
Rousseff's popularity has declined in opinion polls, falling from 44 percent in February of this year to 37 percent this month, while Aecio and Eduardo have seen their popularity rise from 16 and 9 percent in February to 20 percent and 11 percent this month, Chequer said.
Reuters reported May 3 that many of investors are weary of Rousseff's left-leaning policies, and believe either of her more centrist opponents would govern in a more business-friendly way. However, many political analysts anticipate Rousseff will win the Oct. 5 vote, thanks to continued strong support from Brazil's poor, who have benefited from social welfare programs.
1
2
3
View Full Article
Generated by readers, the comments included herein do not reflect the views and opinions of Rigzone. All comments are subject to editorial review. Off-topic, inappropriate or insulting comments will be removed.