Ramboll Expands Footprint into North American Market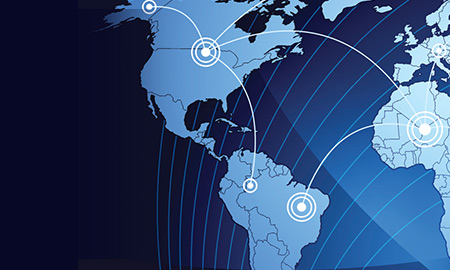 Ramboll expands its global reach by entering the North America market with eyes set on increasing headcount and entering new markets.
Ramobll Oil & Gas Co., a Danish consulting firm, has expanded its global reach by entering the North America market. The company recently joined forces with Excel Engineering, a Houston-based engineering firm, to have a broader expansion into the Western market.
With this acquisition, Ramboll will increase its employee headcount in the Houston area from 50 to 500 with hopes of increasing their global headcount from 1,000 to 4000 people by 2020. The needed positions are:
Mechanical Engineers
Piping Engineers
Electrical Engineers
Marine Structures Engineers
Process Engineers
If the company ventures into new disciplines within the industry, Ramboll envisions new engineering profiles will be needed in the downstream, LNG, extended subsea disciplines or refinery sectors.
"The American oil and gas market holds enormous business potential and is soon set to regain its position as the world's largest oil and gas producer. Gaining foothold in Houston allows us to service both existing and new clients on a new continent and may also function as a stepping stone for realizing future oil and gas projects in Africa and South America."
The new partnership will offer clients global knowledge combined with an understanding of the local conditions in the United States, South America and Africa, as well as full project life cycle engineering solutions.
Ramboll's roots in the energy market run deep, with more than 35 years of experience, offering early phase environmental studies, scanning and survey and subsea pipelines to Scandinavia.
"In general, I'll say that our strategy for future expansion is highly dependent on following existing clients abroad and the overall market dynamics. I do foresee future growth in North America, in the Middle East and in Norway – these are all geographic areas where we are already present but where we would like to expand our engineering services much further. In Qatar for example, Ramboll Oil & Gas is already the largest independent engineering consultancy but there are many other interesting market opportunities in the Middle East," said Ramboll's Managing Director John Sorensen to Rigzone at a recent media tour.
1
2
View Full Article
Generated by readers, the comments included herein do not reflect the views and opinions of Rigzone. All comments are subject to editorial review. Off-topic, inappropriate or insulting comments will be removed.