Myanmar Faces Challenges Developing its Upstream Assets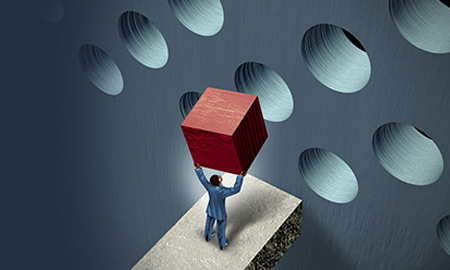 Even as companies successful in Myanmar's recent offshore block tender celebrate, they are bracing themselves for challenges that may arise from exploring an unexplored region.
Following the award of a much anticipated tender for offshore petroleum exploration blocks in Myanmar at the end of March, successful oil and gas companies are now preparing themselves to handle challenges expected to arise from exploring in unchartered waters in the Bay of Bengal and in the Andaman Sea.
Myanmar's Ministry of Energy awarded 20 of the 30 oil and gas blocks – comprising 19 deepwater and 11 shallow water blocks – that were available under the country's Offshore Bidding Round - 2013 March 26.
Global interest in tapping Myanmar's hydrocarbons resources, especially gas – which has been estimated by BP Statistics Review of the World to contain 7.8 trillion cubic feet in 2012 – had been intense.
Last July, Myanmar's Ministry of Energy pre-qualified 61 of the 75 companies that had submitted bids for the 30 offshore blocks. The gradual easing of economic sanctions, imposed earlier against the military regime, by the U.S. and the European Union opened the door for greater participation by major global oil and gas companies in the tender.
The tender drew interests from all major international oil companies (IOC), several national oil companies (NOC) and a number of independent petroleum firms keen to add to their resource bases.
"I think … [Myanmar's attraction as a potential major petroleum production area is that] it's unexplored. Lack of exploration means opportunities," Terry Walker, manager of Asia New Business, Exploration of Woodside Petroleum Ltd. said at the Offshore Technology Conference Asia (OTC Asia) in Kuala Lumpur, Malaysia.
Myanmar Offshore Block Winners
The 20 offshore blocks awarded by the Ministry of Energy were equally divided between those located in shallow water and in deepwater. Several IOCs, with their technical expertise and larger financial resources, were awarded deepwater blocks in partnerships with local or foreign partners.
1
2
3
4
5
View Full Article
Generated by readers, the comments included herein do not reflect the views and opinions of Rigzone. All comments are subject to editorial review. Off-topic, inappropriate or insulting comments will be removed.