Musings: Shareholder Returns - Another Aspect Of Era Of Austerity
by G. Allen Brooks
|
PPHB LLC
|
Tuesday, May 13, 2014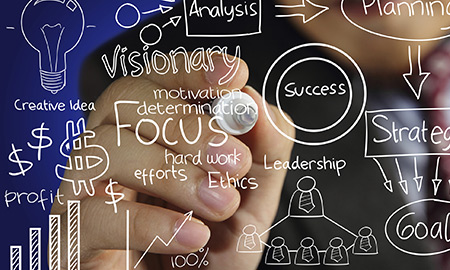 A study shows that through a 2-year period ending Dec. 31, 2013, energy buybacks returned a negative 1.8% versus a market-wide buyback return of plus 0.7%.
This opinion piece presents the opinions of the author.
It does not necessarily reflect the views of Rigzone.
Oil and gas companies are evolving their business models in response to demands from their shareholders. These demands reflect the profitability challenges companies have encountered due to poor discovery records, high finding and development costs and low commodity prices. We have termed the intersection of these challenges as the Era of Austerity. The challenges of this new Era are causing shareholders to begin demanding a return of more of their capital, since they believe energy company managements are failing to earn satisfactory returns. Shareholders' faith in managements' ability to grow earnings sufficiently to lift the share price is waning.
The easiest way for oil and gas companies to satisfy their shareholders is to pay higher dividends and/or repurchase shares. In one case the shareholders actually receive more cash, while in the other the share price should increase in response to faster earnings growth. Both strategies should provide shareholders with greater wealth.
Institutional Investor magazine recently reported on a study conducted by New York corporate strategy consulting firm Fortuna Advisors that asked the question: Do share buybacks create or destroy value at individual companies? To answer the question, the firm calculated share buyback return on investment at 269 companies that saw share repurchases reduce market capitalizations by more than four percent during 2012 and 2013. Calculating the buyback return over the last eight quarters should provide sufficient time for the investment to produce satisfactory returns. Choosing a longer time period has a tendency to make some buybacks appear better and others worse as shifting economic and stock market trends have a greater impact.
Fortuna Advisors has prepared a buyback scoreboard on a quarterly basis and we elected to examine the results during the most recent period and in an earlier period. Examining the latest period's results, the Energy industry's buybacks produced a negative 1.8% return compared to the overall market's return of a positive 0.7%. The negative reading for Energy suggests managements would have been better off not repurchasing shares, although the return from buybacks for the entire universe of companies was barely positive.
Of the 24 industry sectors scored by Fortuna Advisors in this period, 11 produced negative returns over the prior eight quarters. Of this group, three industries generated slightly smaller losses than Energy – Insurance, Media and Food and Staples Retailing. For the remaining seven sectors with worse performances compared to Energy, two were quite close, those being Food, Beverage and Tobacco along with Utilities. The remaining loss generating sectors were worse than Energy by between two and seven percentage points.
Interestingly, when we examined the scorecard as of the end of the first quarter of 2013, Energy buybacks generated a positive 3.5% return compared to the overall market's return of 4.8%. There were only five sectors with negative returns out of the 24 studied. Automobiles and Components generated the best performance with a 19.1% gain. That category was the highest returning sector in the most recent period also with a 12.1% return.
The conclusion from the study was summarized by Fortuna CEO Gregory Milano when he said he wondered how many companies committed to buybacks will regret it when share prices retreat and they look foolish for having bought back so much at the peak. As he said, "I learned you should buy low and sell high, but somehow managements and boards often do the opposite." One has to wonder whether the past couple of years will confirm Mr. Milano's judgment. Companies spent $126 billion on stock buybacks in 2012 and 2013, nearly a record pace. During the fourth quarter of 2013, ten companies announced intentions of spending $52 billion on buybacks. In the first quarter of this year, company announcements indicated $54 billion more in buybacks. Does this explain why the U.S. stock market is trading at record highs?
Generated by readers, the comments included herein do not reflect the views and opinions of Rigzone. All comments are subject to editorial review. Off-topic, inappropriate or insulting comments will be removed.