Is the US Tight Oil Market 'Too Robust to Bust'?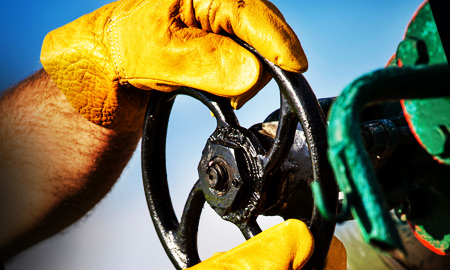 Would a comfortable majority of US LTO production remain economic with roughly one-quarter decline in global oil prices?
The current crude oil price environment – in the vicinity of $100 per barrel (bbl) – comfortably exceeds the break-even economics of U.S. Light Tight Oil (LTO) production from the Bakken, Eagle Ford and other shale formations. But what proportion of LTO reserves would remain economic at, say, $75/bbl? According to Wood Mackenzie, the answer is a significant majority – at least 70 percent.
"There is not much U.S. producers can do to influence global oil prices," Harold York, Wood Mackenzie's principal downstream research analyst, said in a late-March communique from the consultancy. "Supply and demand fundamentals and non-market dynamics around the globe keep the price environment well above the break-even economics levels of several U.S. tight oil plays."
"With Brent crude oil pricing in the late-2013 range of $108 per barrel of oil … in early 2014, almost all tight oil proven reserves are commercially viable, even if global oil prices fell toward $75/bbl, over 70 percent of U.S. tight oil reserves would remain economic," York continued.
Wood Mackenzie's conclusion about what effect $75 oil would have on the economics of LTO reserves places more weight on logistical considerations rather than global oil prices. Sustainable break-even prices are largely a factor of how much it costs to get oil from the wellsite to the pricing point such as Cushing, Okla., or St. James, La., York asserted during a presentation at the American Fuel & Petrochemical Manufacturers annual conference in Orlando, Fla., in March.
"A single play can have multiple refining values and transportation costs, therefore a producer may realize a higher netback by selling their crude oil in to a refining center with higher transportation costs," he said in March.
Interestingly, however, York does not expect varying costs of shipping oil from a single LTO play to have a major dampening effect on the play's economics. To learn more about his insights on this and other aspects of Wood Mackenzie's stance that the U.S. LTO market is, in the words of the consulting firm, "too robust to bust," read on.
1
2
3
4
View Full Article
Generated by readers, the comments included herein do not reflect the views and opinions of Rigzone. All comments are subject to editorial review. Off-topic, inappropriate or insulting comments will be removed.