UK's Demand for Engineers Far Exceeds Current Supply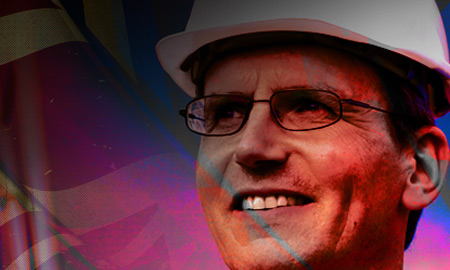 The UK's oil and gas industry is exasperated by the skills shortage with companies calling for the government to tackle the problem.
The oil and gas industry continues to play a vital role in the United Kingdom's economy – influencing$33 billion in direct economic contributions an increase of $4 billion compared with 2011, according to Energy UK, a trade association for the industry. The sector also continues to be a large and consistent employer, directly employing 125,000 people in 2012 compared with 90,000 in 2008; while supporting an estimated 539,000 jobs through supply chain activities for a total of 664,000 – or 1 in 45 – UK jobs in 2012.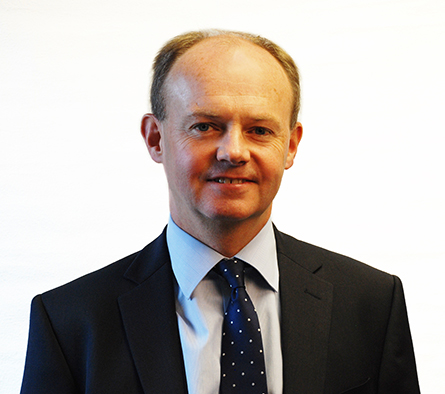 Patrick Phelan, Managing Director of Aquaterra Energy
With business confidence and investment in the industry growing, an estimated 20,000 more jobs will be created in the North Sea in 2014, making the skills shortage even more pressing, according to Aquaterra Energy Ltd., an engineering firm. The number of graduate vacancies in the UK is set to increase by 10.2 percent in 2014, stated the Association of Graduate Recruiters, with the biggest growth sectors including energy, banking, Information Technology (IT) and telecommunications.
Moreover, government statistics show that there will be demand for around 87,000 graduate engineers each year for the next 10 years in the UK – but the country is only producing 46,000 engineering graduates every year.
Four out of five manufacturers are experiencing recruitment difficulties, according to EEF, the manufacturers' organization for UK manufacturing companies; with two-thirds of those saying this is because candidates lack technical skills. This exasperated problem threatens to stifle companies' growth plans, the organization noted.
"The knowledge that demand for graduate engineers in the UK far exceeds the current supply is a major concern," stated Patrick Phelan, managing director of Aquaterra Energy. "Small and medium enterprises will find that there just simply aren't enough graduates to go around. Unless we address this as a priority, the issue will continue into the long-term, with real and lasting negative impacts on our industry."
The government is trying to tackle the problem by funding more apprenticeships, noted Energy UK. From 2010-11, annual apprentice recruitment increased from 970 to 1,430. While also encouraging more young people and women to choose a career in the industry and investing millions in university facilities and teaching.
But many are questioning if this approach is enough to meet the growing gap between demand for and supply of engineers. The CBI, the UK's largest business lobby, asked for university fees to be reduced from some science, technology, engineering and math (STEM) courses, while other groups are pressing the chancellor for more grants to encourage small companies to hire apprentices.
"While much collaborative work has been undertaken by industry, government and education, we are just not achieving the results the industry needs at the pace we need them," Phelan noted. "Our company has doubled its annual turnover in the last two years and our workforce has grown by 40 percent in that time. The challenge, industry-wide, for specialist engineering companies like ours, is how to sustain this level of growth without adequate numbers of young graduates to fuel it."
The answer, he stresses, is retention and education.
"Retention is about good strategic recruitment and ensuring that we not only find people with the right skill set but also with the right personality and cultural fit. While there are many rewards for bright engineers in our industry, these will only be realized through hard work and hands-on experience, so it's important to recruit with the right level of determination and commitment to want to stay the course."
Phelan was a key player in the development of the government's Industrial Strategy, an initiative to bridge the skills gap and ensure continued growth for the oil and gas industry. The action plan, issued in March 2013, outlines how ex-military personnel with the relevant transferable skills can be retrained, enabling them to be redeployed within the industry. Another initiative Phelan discussed is the need to "map the skills shortage and perform skills gap analysis in order to provide the data to more closely match shortages with actions to generate suitable candidates."
"The government clearly has a responsibility to ensure that academic institutions understand the requirements of employers, so by bringing industry and the government together, not only at the council level, but at sub-committee levels as well, there is certainly a more joined up approach than before," he added.
As for education, Phelan also noted that schools have an important role to play in closing the engineering gap, with gender inequality in academic subjects still a major issue throughout education. Only a fifth of the girls who get an A in physics in General Certificate of Secondary Education go on to study the subject at A-levels, compared with half of the boys in the same position, according to data from the Department of Education and Institute of Physics.
"Engineering isn't taught in schools and teachers, with no hands-on industrial experience themselves, are therefore understandably ill equipped to advise students on its potential as a career choice. We need to educate the teachers and careers advisers so that they can provide accurate information and encourage able students to aim high in STEM subjects. Teachers should be encouraged to get out into the engineering workplace to experience for themselves what the industry offers."