Rio de Janeiro to Allocate Billions to Oil, Gas Industry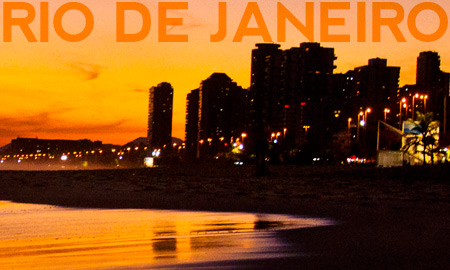 FIRJAN discusses investment opportunities in Rio de Janeiro at the 2014 OTC.
The Rio de Janeiro state industries federation, FIRJAN, disclosed in its "Decision: Rio Investments 2014-2016" summary at Houston's 2014 Offshore Technology Conference, that $59.8 billion of its total $98.6 billion will be allocated to Rio de Janeiro's oil and gas industry.
This announcement comes on the heels of Petróleo Brasileiro S.A.'s (Petrobras) stagnated oil production and Brazil's sluggish economy. Despite these problems, Rio de Janeiro still remains an attractive area for major exploration and production companies with the country holding around 50 billion barrels of oil equivalent, according to the U.S. Energy Information Administration (EIA).
"Our country holds tremendous resources and at FIRJAN we want to show investors that Rio de Janeiro offers vast and diverse opportunities in the short, medium and long term," said Paulo Roberto Furio, manager of technology center, to Rigzone.
"From shipbuilding to the deployment and expansion of factories from various industries, large industrial investments initiated in recent years will soon start operating. These are projects that consolidate the diversification of the economy of Rio de Janeiro by attracting companies from a variety of productive chains."
In March 2014, Brazil's credit rating was downgraded by Standard & Poor's, stating that sluggish economy growth and an expansionary fiscal policy are fueling an increase in the country's debt levels. The country was lowered by one level to BBB-, its lowest investment grade rating, from BBB.
"By carrying out and offering this mapping to investors and the general public, the Sistema FIRJAN is confident that it is contributing to the economic development of the state of Rio de Janeiro and attracting new investments to Brazil."
Investments of oil and gas by all companies, both foreign and domestic, with participation in the blocks already auctioned by the Agencia Nacional do Petroleo, ANP, will further the development of the state's pre-salt projects.
1
2
View Full Article