Northwest Territories Seeks Opportunities in Oil, Gas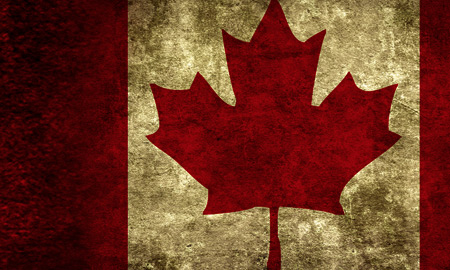 Canada's Northwest Territories hopes to further the aspirations of the territory and its people now that has taken over management of its oil and gas and mineral resources.
Canada's Northwest Territories hopes to further the aspirations of the territory and its people now that it is managing a larger share of its oil and gas resources.
Beginning April 1, the territory went from managing 1 percent of the oil, gas, minerals, and water resources within the 520,000 square mile territory to overseeing 80 percent of these resources. Negotiations for the devolution agreement were concluded in early March.
The move of decision-making power over regulatory issues from Canada's capital to the local level marks a major change for the territory, Northwest Territories Minister of Industry, Tourism and Development Dave Ramsay told Rigzone Wednesday in an interview at the Offshore Technology Conference in Houston.
The decision stems from a devolution agreement signed two years ago between the territorial and Canadian federal government. Previously, lawmakers in Ottawa – oftentimes by officials who had never seen the Northwest Territories, were making decisions regarding oil and gas and resource development.
"It was important for us to get that home rule and make decisions for ourselves," Ramsay commented.
The devolution agreements means that the Northwest Territories is now a province in all but name, and could eventually become a Canadian province, Ramsay said. The territory, twice the size of Texas and home to 43,000 people, currently receives on an annual basis from the federal government a $917.9 million (C$1 billion) grant to operate its government.
Under a new formula, the territory will get the net fiscal benefits of resource development. The more resource development that occurs, the more money is made, and the more the province will benefit. Last year, the net fiscal benefits would have been $64.3 million (C$70 million). This would be more than the territory would have received previously, which was nothing.
"We're excited to have a piece of the action and grow the economy in a sustainable and responsible manner and provide opportunities for the people there," Ramsay said.
The Northwest Territories has estimated onshore natural gas resources of 16.1 trillion cubic feet. Ramsay said the territory's offshore gas resources in the Beaufort Sea – which could rival the Gulf of Mexico in terms of straight up oil and gas resources – are larger than the estimated onshore gas resources.
1
2
3
View Full Article
Generated by readers, the comments included herein do not reflect the views and opinions of Rigzone. All comments are subject to editorial review. Off-topic, inappropriate or insulting comments will be removed.