PEMEX Transforming Corporate Culture Ahead of Energy Reform
by Karen Boman
|
Rigzone Staff
|
Tuesday, May 06, 2014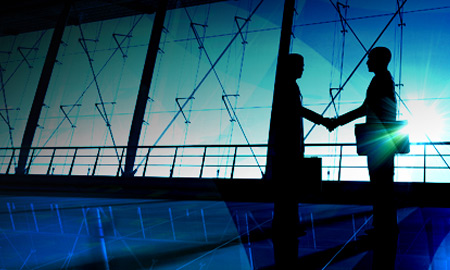 PEMEX is seeking to implement changes into its corporate culture to prepare for operations in Mexico's reformed energy sector, a company official says at OTC.
Petroleos Mexicanos (PEMEX) is implementing a study in its corporate operations – which includes finance, technology, processes, and recruitment – on how to transform the company to operate in the reformed energy sector. The company will not only need to change the culture in which its 12,000 professional employees operate, but the culture of the operations that employ 150,000 union workers employed in its refining and petrochemical sectors.
"We need to be according to the size of the challenges we are going to face," said Gustavo Hernandez-Garcia, director general of PEMEX E&P, at the 2014 Offshore Technology Conference in Houston Tuesday.
The communication of PEMEX management's vision and ideas for the company post-energy reform – and what is expected of employees under the new company model – will be a critical part of this study, said Hernandez-Garcia.
What employees expect of the new PEMEX will also be examined as well. Many workers are worried about salaries, as the compensation scheme under a transformed PEMEX will change. Salaries for some positions will change – many in exploration and production and in other professional job capacities such as finance – but others won't. Changes to salaries of professional roles are being made to attract workers such as geoscientists, petrophysicists and geologists due to the shortage of these types of workers. Few of Mexico's universities offer educational programs in these areas of expertise.
PEMEX is also implementing its internal process to ensure it picks the right partners for each type of basin in Mexico and different types of fields. Different sets of questions will be posed to operators based on their partnership potential for deepwater, heavy oil in shallow waters and unconventionals, including the number of fields they have operated, and proven experience worldwide, said Hernandez-Garcia.
Workers with technical experience will not only be needed by PEMEX, but by the regulatory authorities that will manage bidding activity and manage exploration and production contracts under a reformed Mexican energy sector, said Hernandez-Garcia.
PEMEX's transformation from a decentralized public entity into a state-owned, productive enterprise is one of the focal areas of Mexico's energy reform, which will open Mexico's energy sector to foreign investment and allow companies to jointly pursue exploration and production ventures with PEMEX.
1
2
View Full Article
Generated by readers, the comments included herein do not reflect the views and opinions of Rigzone. All comments are subject to editorial review. Off-topic, inappropriate or insulting comments will be removed.
RELATED COMPANIES