No Single Solution Exists to Address Rising Capex Spending
by Karen Boman
|
Rigzone Staff
|
Tuesday, May 06, 2014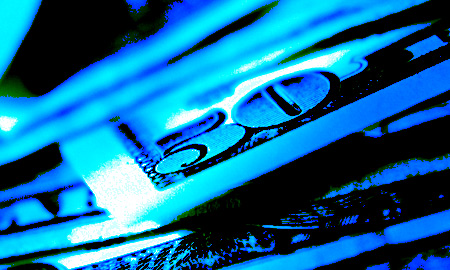 An energy industry analyst said that "no single solution" exists to cutting oil and gas industry costs, which are soaring globally.
An energy industry analyst said that "no single solution" exists to cutting oil and gas industry capital expenditures (capex), which are soaring globally as industry seeks to maximize production for technically challenging resources.
Oil and gas industry expenditures grew due to demand for products and services outpacing supply, increasing technical challenges associated with deepwater and shale resources, over engineering of projects, project management issues, skills shortages and local content pressures.
The global energy dragon awoke in 2000 as energy usage in the Asia-Pacific region grew 92 percent, compared with 4 percent growth in Europe and a decline in the United States, said John Westwood, veteran energy analyst with Douglas-Westwood Group. Asia's growing energy demand – combined with the fact that half of this energy demand is for oil and gas, that 80 percent of the world's oil and gas resources are controlled by state oil companies and that the number of global oil discoveries peaked in 1960 – has forced the oil and gas industry to turn to higher cost, more technically challenging resources such as deepwater and shale.
Well costs have soared since 2000, Westwood said, citing data to the U.S. Energy Information Administration. The percentage by which capex spending has risen has grown sharply. Between 1985 and 1998, capex pending grew 48 percent; from 1999 to 2012, capex spending rose by 374 percent, Westwood commented. Westwood pointed to ExxonMobil Corp., which saw its capex grow by 51 percent from 2009 to 2013, but recorded a production increase of 6 percent during that time. ExxonMobil and a number of other companies have reported this year that they will reduce or anticipate flat capex spending over the next few years.
Despite this growth in spending, production has been disappointing, said Westwood. While capex grew 374 percent from 2000 to 2013, oil production rose by 24 percent and gas by 43 percent.
"Business as usual is not an option," Westwood told attendees at the 2014 Offshore Technology Conference Monday in Houston.
An analysis of the oil production of international oil companies (IOC) such as Royal Dutch Shell plc and Chevron Corp. with national oil companies Petróleo Brasileiro S.A. (Petrobras) and PetroChina Co. Ltd. indicates that the global production of international oil companies have peaked.
1
2
3
View Full Article
Generated by readers, the comments included herein do not reflect the views and opinions of Rigzone. All comments are subject to editorial review. Off-topic, inappropriate or insulting comments will be removed.