Oil & Gas Lives: Working in Aberdeen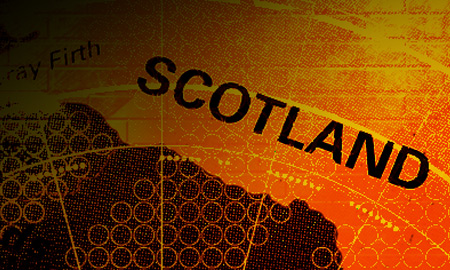 Rigzone talks to four oil and gas professionals about living and working in Aberdeen – Scotland's oil and gas hub.
Aberdeen, Scotland, is currently a major hub of oil and gas activity, serving not only the North Sea region but projects in other parts of Europe and beyond. Consequently it has attracted oil and gas talent from all over the globe. Here, Rigzone gets the views of four oil and gas professionals from the United States, Australia, South Africa and Nigeria about living and working in the city.
Keith Palmer, an oil industry veteran who began his career as an offshore field engineer in the Gulf of Mexico in 1982, is currently well services specialist Expro's Region Director for Europe and the Commonwealth of Independent States (CIS).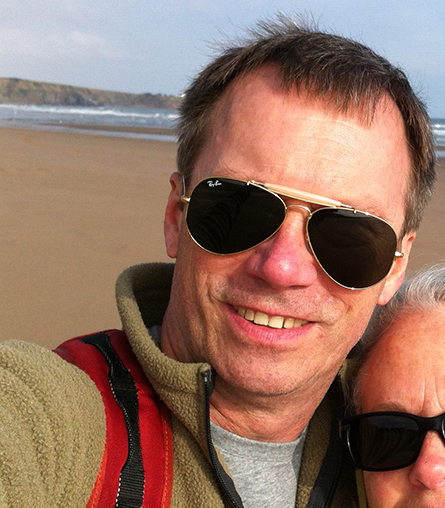 Keith Palmer Region Director (Europe & CIS), Expro North Sea
Palmer manages all aspects of Expro's business and operations in the UK, Norway, Continental Europe and the CIS (primarily Kazakhstan and Azerbaijan). Palmer chose to be based in Aberdeen in order to give him better insight into Expro, which was founded in the UK, and more importantly into the offshore industry outside of the United States and the Gulf of Mexico, he said.
"As an American living in Aberdeen, you have the opportunity to be exposed to a different country and a wide variety of different cultures without the challenge of a different language or vastly different business practices," said Palmer, who compares the experience favorably as opposed to working in places like Latin America where obstacles like language and bureaucracy can be "a challenge".
And Palmer thinks Aberdeen, as somewhere to live, has a lot to offer.
"Aberdeen is a great smaller-size city that is easy to get around in and easy to feel comfortable in. The size of the city coupled with the small degree of separation within the oil and gas industry makes Aberdeen seem even more connected. My wife is active in the American Women's Association, which adds another dimension of connection both with the city and the oil and gas community," he said.
"Another huge positive for Aberdeen is its proximity to the rest of the UK and Europe. Since moving to Aberdeen, my wife and I have taken full advantage of this benefit to see as much of Scotland, England and Europe as possible."
When it comes to cost of living, Palmer told Rigzone that if something costs a dollar in Houston it will likely cost a pound in Aberdeen.
"This is not true 100 percent of the time. However, time and time again when we compare everything from groceries to different entertainment or services this seems to fit: one dollar in Houston, one pound in Aberdeen. One difference is the price of fuel; however, to some degree the fuel economy of the vehicles in the UK makes up for the larger, less efficient vehicles that are still the norm in Houston and most of the United States," he said.
When it comes to the future of Aberdeen as an oil and gas hub, Palmer seems confident that the Granite City will be hosting oil and gas activity for some years yet.
"The infrastructure of a number of … operators and service companies in the Aberdeen area is testament that this is an important oil and gas hub for both the North Sea and the rest of the world and will be for many years to come," he said.
"The decline in UKCS [UK Continental Shelf] production does challenge some of this foundation and, in my opinion, if
Aberdeen is going to continue to strengthen as a world hub, where possible it needs to decouple itself from the UK sector. Expro's Aberdeen infrastructure is a good example of how this can work. From Aberdeen we support a number of global services and functions including subsea manufacturing [and] engineering plus learning and development."
However, Palmer thinks Aberdeen could use some sprucing up.
"There are areas for improvement in any city. For me the image of Aberdeen's city center and the transportation infrastructure in Aberdeen both need to be improved. A walk down Union Street any evening tends to leave a negative impression of the city," he said.
"In the three years that I have been [here], my commute from the center of Aberdeen to Dyce has doubled. The industrial estates are doubling in Dyce and there is no visible expansion to the road infrastructure."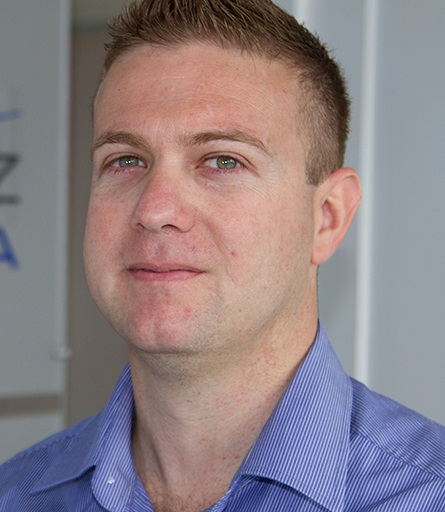 Phil LoCastro Projects and Subsea Inspection Manager, Cortez Subsea
After moving to Scotland from Australia to complete his master's degree at the city's Robert Gordon University, Phil LoCastro has worked in the oil and gas industry for more than two years.
"I studied at Curtin University in Perth, Western Australia, and my mentor advised me to come and work in Aberdeen as he believes a year's experience employed in this region is worth two back home in the Australia market," LoCastro told Rigzone.
LoCastro is now a projects and subsea inspection manager at Cortez Subsea Ltd., which is based at the Bridge of Don, Aberdeen. He supplies inspection data management services to the company's clients, using software developed by Cortez to generate reports based on diving and ROV (remotely-operated vehicle) inspection work.
For his career, LoCastro sees living and working in Aberdeen as beneficial.
"The city is held in a very high regard throughout the oil and gas industry as a global hub of excellence and has been seen as one of the most influential energy cities in the world since the mid-1970s.
"There is such a wide range of companies here with talented staff who can not only draw on colleagues with more than 40 years of experience in the region, but with an ever aging subsea infrastructure, are also paving the way with future innovations and technology. Working for a company here in Aberdeen will certainly draw future employers to you."
While LoCastro is keen on Aberdeen for its exposure to the global offshore oil and gas markets, he also sees it as a useful base from which to explore "other interesting and exciting cities in the rest of Europe".
Meanwhile, LoCastro is also keen on Aberdeen's sporting culture.
"I am a huge rugby union fan and here is also a large number of Aberdonians who enjoy following it. The majority of the time we see eye-to-eye on the teams we support and moreover, the social culture is very similar to Australia," he said.
And money goes further in Aberdeen than it does in Australia, according to LoCastro.
"The cost of living in Aberdeen is relatively cheaper than most parts of Australia I've lived in. From house prices, cars, petrol, eating out [and] socializing, Aberdeen in my opinion offers great value for money," he said.
As far as the future of the city is concerned, LoCastro is upbeat.
"I moved to Aberdeen in 2011 and since then I've seen the industry gather pace here with gusto so I am really positive about Aberdeen's future. New technology is helping to enhance life of assets, there are more finds in existing fields and, of course, the decommissioning market is beginning to open up," he said.
"Another positive sign is the amount of … investment in new office buildings in the Westhill and Dyce industrial estate areas of the city and shire, as well as more hotels and luxury homes being built in Aberdeen."
Will Hanekom is a South African helicopter pilot at CHC Helicopter. At CHC he is part of a team of pilots who carry more than one million passengers to and from offshore installations every year.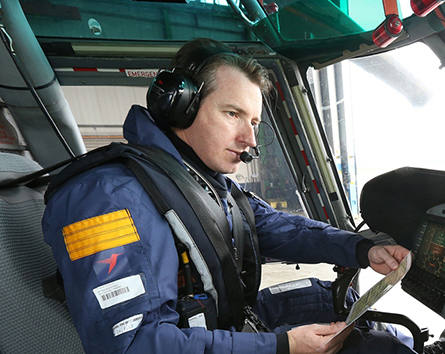 Will Hanekom Deputy Chief Pilot (Western North Sea), CHC Helicopter
Hanekom came to the UK 15 years ago for 6 months of work experience, and has been working as a helicopter pilot servicing the oil and gas sector for the past 7 years and calls Aberdeen home.
"Aberdeen is the energy capital of Europe and so the sector and its providers, like CHC, are thriving. It means Aberdeen is a fantastic place for a helicopter pilot to work and live," he told Rigzone.
"It is a friendly and inviting local community with all the benefits of a large city but close enough to the great outdoors to enjoy a range of activities ... Speaking from experience, I know it offers some of the best mountain biking in the UK.
"Aberdeen has everything you'd expect from a large city in terms of shopping, night life, great music venues and a huge range of cultural activities. Importantly, it has strong career prospects for helicopter pilots. I benefit from the wealth of skills and experience in the current workforce and I hope Aberdeen will offer my children the chance of a prosperous future too."
The downside is that Aberdeen can be expensive, but Hanekom is philosophical about this.
"The cost of living is high, with house prices very high in the city. But there are lots of places within a commutable distance throughout Aberdeenshire that offer an alternative. You have to decide whether the benefits of living here outweigh having to pay a bit more than in other cities," he said.
Another issue is transportation around the city.
"The traffic in Aberdeen can be really bad at peak times. I have no doubt that everyone would benefit from more investment in roads and transportation to help make the city a truly international destination," Hanekom said.
As far as Aberdeen's future as an oil and gas center is concerned, Hanekom seems confident there will be work for helicopter pilots for many years hence.
"Deepwater and ultra-deepwater reserves represent the vast majority of the world's new discoveries, and that's the same for the United Kingdom. In the future, I hope to continue to fly our customers to their distant workplaces – even further off the West of Shetland and into the northern North Sea – and bring them home safely to Aberdeen," he said.
Paul Abolade is a Senior Corporate Planner at GDF Suez, who has been working in the oil and gas sector for 19 years. His work involves developing and integrating strategic plans across GDF's North Sea assets from exploration to pre-development and field development.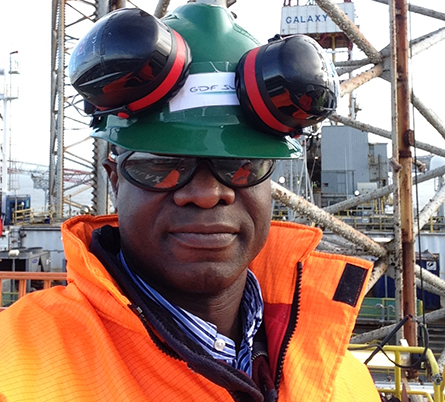 Paul Abolade, Senior Corporate Planner, GDF Suez
Abolade chose to move to Aberdeen both for quality of life and work purposes, he told Rigzone.
"Aberdeen is a growing and developing city. In some aspects it is very busy, but it also offers that combination with a more peaceful environment. There is a mix of urban and rural cultures coupled with picturesque Scottish countryside within easy reach," Abolade said.
"It is easier to achieve a good family and work-life balance because there is [no] need to spend extensive periods of time commuting. There are very good schools in the area, as well as access to plenty of social and sports facilities."
Abolade believes there is some room for improvement, though.
"I think there could be more family-focused activity centers and places to go. It would also be beneficial to have greater variety in the city's shopping experience, and there is a gap in Aberdeen for a five-star restaurant," he said.
"It's a fact that over the last 10 years, more structures and developments have been built, but the road network hasn't
changed. I think it would be a good idea for city planners to travel around the world and take in examples from other cities to enhance the road network locally. Our city center could also do with more rejuvenation projects."
However, it is certainly advantageous for an oil and gas professional to be based in Aberdeen from the point of view of
networking, according to Abolade.
"You're in the thick of oil exploration and offshore engineering in Aberdeen. It is brilliant for gaining project experience. Also it is a relatively small community; you can find that [one out of 10] people will have worked together in the past or known someone in common circles of friends," he said.
Abolade is confident for the future of the city as an oil and gas hub as well.
"I am pretty confident because there is an enormous pool of talent in this city. There is an effective partnership of a more-experienced, skilled workforce willing to give opportunities to the wealth of eager new recruits into the industry," he said.
Generated by readers, the comments included herein do not reflect the views and opinions of Rigzone. All comments are subject to editorial review. Off-topic, inappropriate or insulting comments will be removed.