Israel: the Oil, Gas Opportunity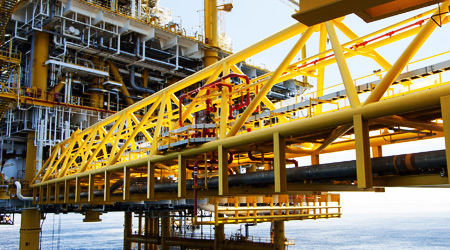 Rigzone speaks to Joshua Beagelman – organizer of Israel's first international oil and gas conference and exhibition – about oil and gas opportunities in the Holy Land.
Since natural gas was first discovered offshore Israel in 1998, the country has seen the growth of an oil and gas industry that promises to provide not only an economic boost to the country itself but could also prove to be a diplomatic tool that can be used to build better relations with some of its neighboring states.
Interest in Israel as a hydrocarbon-producing nation grew significantly in 2009 after Noble Energy Inc. – then a relatively small U.S. independent oil and gas producer – found the largest deep-water natural gas discovery in the world that year. The discovery, Tamar, had gross mean resources estimated at a whopping 10 trillion cubic feet.
But even that discovery was dwarfed by Noble's subsequent find of 19 trillion cubic feet of gas at the Leviathan field, some 29 miles to the southwest of Tamar, in December 2010.
Since 2009, Noble and its partners have discovered estimated gross resources of more than 35 trillion cubic feet of natural gas offshore Israel.
However, despite these successes Israel is still somewhat "under the radar" as far as the international oil and gas industry is concerned, according to Joshua Beagelman – the Chief Operating Officer of Universal Oil & Gas, which is organizing Israel's first international oil and gas conference and exhibition in November this year.
"There are a lot of independent operators in the U.S. that have not considered Israel because it's just not on their agenda. Israel, in terms of marketing, does not seem as attractive as Cyprus or Lebanon," Beagelman said, explaining that Cyprus may have made a few discoveries but it hasn't developed them yet while Lebanon is still at a very early exploration stage.
"So, Israel in that region is the only country with production online at the moment."
Indeed, the time taken for the Tamar field from discovery in 2009 to production of first gas in March 2013 is demonstrative of why Israel should be on more international oil and gas firms' radar screens, according to Beagelman.
"It took them four years to get to the production stage. That's up there as one of the fastest-ever turnarounds of a deep-water discovery. This showcases a lot of things: it demonstrates Israel's infrastructure and it shows that they can go to production in a short space of time in an emerging oil and gas market. In other emerging markets that process can take double the amount of time or even longer," Beagelman said.
Israel also has a very significant onshore opportunity in the shape of oil shale – oil trapped in rock that is extracted using heat as well as drilling. Israel and neighboring Jordan sit on the second-largest deposits of oil shale in the world after the United States.
Genie Energy – a company with rights over areas of oil shale deposits in Israel – is working to exploit these resources with the help of former Chief Scientist of Shell Harold Vinegar and the Shell in-situ conversion process (Shell ICP), which he co-invented and is used to produce crude oil through heating oil shale "in place" without any excavation or mining. Vinegar is the official Chair of November's conference, UOG 2014 and will deliver a keynote presentation about his work.
Coming back to the offshore arena, Beagelman believes that there is plenty of scope for other international oil and gas companies to join Noble in developing fields in the Levant Basin.
"During that period of Noble coming in and working with [Israel's] Delek – the main shareholder of the Tamar and Leviathan fields – a lot of Israelis took the opportunity to raise money on the stock exchange and acquired licenses from the government. They subsequently had mixed results. They were pretty underfinanced and they didn't have the right expertize. So the bottom line is that there are a number of farm-in opportunities," Beagelman said.
"Even for some deep-water projects they were trying to raise $100 million to $150 million, which is just not enough. That funds one well and if that comes up dry, then you've got a problem.
"So they need further investment and they need the right operators but the government is being quite strict on who can come in now. They have to be operators who have the right finance and, more importantly, that they have the required expertise to work in those areas."
Beagelman noted that when Noble came to Israel it was not aware of the potential size of the Levant Basin.
"It was only when Noble started to set up there and began to do its own seismic surveys that it understood that it could be onto something huge," he said.
"This should say to other operators that there are opportunities. What's clear is that there is a distinct lack of knowledge about those opportunities."
Joshua Beagelman on Israel's Oil and Gas

UOG 2014, the first international oil and gas conference and exhibition in Israel, will take place at the Dead Sea Resort November 18-24, 2014. To hear UOG COO Joshua Beagelman talk about the conference, click the link above.