Increasing Costs in Deepwater Development May Impede Projects
|
Wednesday, April 30, 2014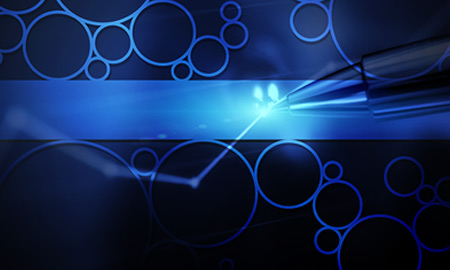 As deepwater development gets more expensive, the majors may reallocate spending and focus to unconventional plays to maximize returns.
The United States accounts for more than one out of every 10 barrels of crude oil produced around the globe each day, according to the U.S. Energy Information Administration. This is due in part to rising production of tight oil found in shale rock formations, but overall produced crude oil in the United States mainly comes from a handful of states and the Gulf of Mexico.
Five states and the GOM supplied more than 80 percent, or 6 million barrels per day, of the crude oil (including lease condensate) produced in the United States in 2013, the agency reported. Texas alone provided almost 35 percent, according to preliminary 2013 data released in the EIA's March Petroleum Supply Monthly. The second-largest state producer was North Dakota with 12 percent of U.S. crude oil production, followed by California and Alaska at close to 7 percent each and Oklahoma at 4 percent. In addition, the federal offshore Gulf of Mexico produced 17 percent.
Productivity of oil and natural gas wells is steadily increasing in many basins across the United States because of the increasing precision and efficiency of horizontal drilling and hydraulic fracturing in oil and natural gas extraction, the EIA noted. Many resource-producing basins are experiencing a yield over time in either oil (Bakken, Eagle Ford and Niobrara) or natural gas (Marcellus and Haynesville) formations.
With shale oil/tight oil development in the United States accelerating at a rapid pace, crude oil production could approach 5 million barrels per day in 2017, compared to around 1.5 million barrels per day in December 2012 and practically zero in 2006, according to a study by the Harvard Belfer Center. Meanwhile, Wood MacKenzie projects North American tight oil production to exceed 5 million barrels per day by 2019.
Some might say the focus of major operators has shifted from deepwater to onshore exploration and production (E&P) with a few companies divesting Gulf of Mexico acreage to fund shale drilling. Furthermore, the March 2014 Baker Hughes Inc. rig count report showed land-based rigs at 1,719 with only 55 rigs drilling offshore, revealing a big spread which may not have been as wide a decade ago when oil and gas shale drilling was not done as extensively as it is now.
"Several deepwater projects recently were deferred or in one case canceled," Jim McCaul, president of International Maritime Associates, Inc., explained to Rigzone. "I think this had to do with the opportunities available elsewhere as well as the increasing costs of the deepwater developments, so I think shale and tight oil are definitely having an impact on the deepwater sector. There's only so much money available in each company's budgets … companies have limited resources and it's a matter of where you use it."
The floating production sector looks healthy and growth remains strong, but the sudden expansion of shale oil/tight oil production could disrupt the growth trajectory in the deepwater sector, he added. Currently, there are more than 200 deepwater projects in the planning stage that will likely require a floating production system for development, with 320 oil and gas floating production units now in service, on order or available for reuse on another field as of March 2014,
according to International Maritime Associates.
1
2
3
View Full Article