Increasing Costs in Deepwater Development May Impede Projects
|
Wednesday, April 30, 2014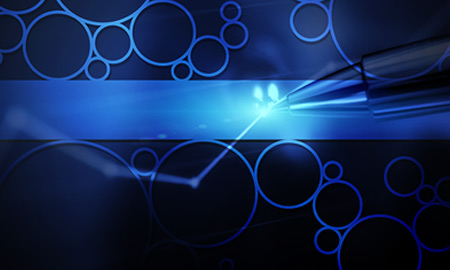 As deepwater development gets more expensive, the majors may reallocate spending and focus to unconventional plays to maximize returns.
The United States accounts for more than one out of every 10 barrels of crude oil produced around the globe each day, according to the U.S. Energy Information Administration. This is due in part to rising production of tight oil found in shale rock formations, but overall produced crude oil in the United States mainly comes from a handful of states and the Gulf of Mexico.
Five states and the GOM supplied more than 80 percent, or 6 million barrels per day, of the crude oil (including lease condensate) produced in the United States in 2013, the agency reported. Texas alone provided almost 35 percent, according to preliminary 2013 data released in the EIA's March Petroleum Supply Monthly. The second-largest state producer was North Dakota with 12 percent of U.S. crude oil production, followed by California and Alaska at close to 7 percent each and Oklahoma at 4 percent. In addition, the federal offshore Gulf of Mexico produced 17 percent.
Productivity of oil and natural gas wells is steadily increasing in many basins across the United States because of the increasing precision and efficiency of horizontal drilling and hydraulic fracturing in oil and natural gas extraction, the EIA noted. Many resource-producing basins are experiencing a yield over time in either oil (Bakken, Eagle Ford and Niobrara) or natural gas (Marcellus and Haynesville) formations.
With shale oil/tight oil development in the United States accelerating at a rapid pace, crude oil production could approach 5 million barrels per day in 2017, compared to around 1.5 million barrels per day in December 2012 and practically zero in 2006, according to a study by the Harvard Belfer Center. Meanwhile, Wood MacKenzie projects North American tight oil production to exceed 5 million barrels per day by 2019.
Some might say the focus of major operators has shifted from deepwater to onshore exploration and production (E&P) with a few companies divesting Gulf of Mexico acreage to fund shale drilling. Furthermore, the March 2014 Baker Hughes Inc. rig count report showed land-based rigs at 1,719 with only 55 rigs drilling offshore, revealing a big spread which may not have been as wide a decade ago when oil and gas shale drilling was not done as extensively as it is now.
"Several deepwater projects recently were deferred or in one case canceled," Jim McCaul, president of International Maritime Associates, Inc., explained to Rigzone. "I think this had to do with the opportunities available elsewhere as well as the increasing costs of the deepwater developments, so I think shale and tight oil are definitely having an impact on the deepwater sector. There's only so much money available in each company's budgets … companies have limited resources and it's a matter of where you use it."
The floating production sector looks healthy and growth remains strong, but the sudden expansion of shale oil/tight oil production could disrupt the growth trajectory in the deepwater sector, he added. Currently, there are more than 200 deepwater projects in the planning stage that will likely require a floating production system for development, with 320 oil and gas floating production units now in service, on order or available for reuse on another field as of March 2014,
according to International Maritime Associates.
"Deepwater drilling is at a high level of utilization, and the number of new deepwater projects coming into the planning stage is set to accelerate over the next few years, as around 90 new drillships/semisubs are delivered," McCaul stated. "So I wouldn't count this sector of the industry out; it just seems as if operators are wanting a financial return that can be obtained from each project, and in turn are cutting costs."
Impacts On Deepwater Projects
This sudden expansion of shale oil/tight oil has two potential repercussions, McCaul noted. First, the supply of oil from these new resources will reduce U.S. oil imports, allowing more crude to be available for other markets and ultimately driving down the price of crude. Second, oil companies will invest in shale oil/ tight oil projects using capex that otherwise might be earmarked for deepwater project starts.
"Both spell potential trouble for future deepwater investment," he stated. "Deepwater spending has had growth at a 12 percent+ compounded rate over the past five years and has been the best and most secular growth sector in oilfield
services," said James Wicklund, managing director of Energy Research at Credit Suisse LLC, to Rigzone.
"But while spending has increased, production hasn't, and today, we think that deepwater is now the second highest marginal cost per barrel of oil produced behind Canadian oil sands. So the oil companies have decided what to do: they are going to focus on growing returns rather than production."
Majors like Exxon Mobil Corp. reducing its capex are an example, Wicklund said.
"In pledging to cut its spending, Exxon will join its peers, including Chevron Corp., Shell Oil Co., and Total S.A., in an attempt to deliver higher returns on their investments. Exxon has the highest return on capital in that group, but like its peers, it has suffered from a fall in profitability in recent years as costs have risen while commodity prices have been broadly leveled," according to ExxonMobil management at its March 6 Analyst Day.
"Shell's chief executive officer is out with the same message," added Wicklund. "The company's chief executive told analysts in New York that the company aimed to remain disciplined and selective with their capital, ensuring that any new investment contributes to robust cash flow growth."
"Deepwater is providing lower returns and has shown no production growth while U.S. unconventionals have much higher returns (at least on paper), [and] enough scale of reserves to be of interest to the majors … so according to them, they will shift spending," Wicklund noted.
"Have we seen it yet? Not really … they are not likely to abruptly change course any time soon either. Spending growth in the deepwater is continuing up, but at a compounded rate of closer to 3 percent over the next five years, down from 12 percent over the previous five years. Still up, but in a market that has geared up, with the spending rate continuing."
What Is The Deepwater Status?
"Presumably, there is a lot of activity onshore, but if you look at the overall economics and the quality of plays and where you're going to see the best returns, it's still the deepwater Gulf," stated Jason Nye, head of Statoil's Gulf of Mexico operations, at a recent press tour.
"I don't think we will ever witness an end to deepwater specifically for those reasons. If you look at the rig counts and the activity levels, we have more rigs in the Gulf of Mexico, than pre-Macondo, working right now. There is a lot of activity and it's higher than it has ever been. I think both, onshore and off, can co-exist."
"Opening up additional areas for exploration and development is critical to the future of the industry overall, even if near-term emphasis is waning," remarked Wicklund. "The technology involved is still stunning beyond comprehension by most. As what happens in this and other industries, the costs will be driven down and the efficiency will move up, and the industry will work to push deepwater into a more attractive economic segment. Many or most of all current projects are still economic, but the majors haven't been able to grow production over the past few years so a shift away from that metric was inevitable."
That shift has consequences; and one of the consequences right now is the industry having an economic alternative, of scale, to deepwater development.