Critical HSE Ingredients, Characteristics Needed in the Energy Industry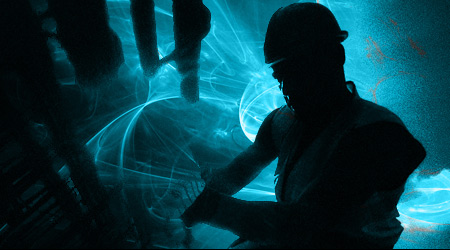 A panelist discusses what it takes for a leader to be a health, safety and environmental leader in the energy industry.
Oil production growth is spreading across the United States with 6 million barrels per day expected by 2025, Wood Mackenzie reported in March. This statistic coupled with the fact that more than 4,383 workers were killed on the job in 2012, according to Occupational Safety & Health Administration, correlating to more than 84 deaths a week or nearly 12 deaths every day, emphasizes the need to accelerate Health, Safety and Environment (HSE) culture through HSE leadership, a panelist discussed at an HSE SPE international conference in Long Beach, California.
Culture can be defined as the attitudes, values and beliefs that underpin "the way we do things here," according to International Association of Oil & Gas Producers. A positive culture is sustained by trust, credibility and behavior of senior leaders.
"Good health and safety leadership starts with the culture," stated Dave Werner, vice president and general manager at Nabors. "The way a team is led determines how safe a site is to work on and the less number of accidents that occur. Your attitudes and beliefs about the culture drive behavior which sends a powerful message to your workers about how seriously they should take HSE."
The unanimous question posed during the panelist discussion was what makes a good leader. As Greta Lydecker, vice president of San Joaquin Business Unit at Chevron, remarked, a leader influences others to reach a goal but a transformational leader makes a positive impact on attitudes, behaviors and organizational performance.
They transform, energize and motivate their workers to:
View work from different perspectives
Be aware of the organization's vision
Reach full potential by challenging themselves
Work to benefit the team rather than just themselves
"Without a good leader and without this culture, companies cannot meet their moral and legal obligation to provide a safe workplace for their employees, compromise the integrity and value of their business, and fail to meet shareholder's expectations," stated Robert B. Chapman, partner at King, Chapman & Broussard Consulting Group, Inc.
1
2
View Full Article