Rigzone Career Center's Most In-Demand Jobs
|
Wednesday, April 30, 2014
Global employment is on the rise as the oil and gas industry continues to boom. Fifty-three percent of hiring managers in the industry intend to hire more energy professionals in the first half of 2014 than the previous six months, according to a semiannual hiring survey from Rigzone.
In addition, companies are expected to spend $723 billion, or 6.1 percent more than the previous year, in exploration and production activities in 2014, Barclays reported in December 2013. Similar to other markets, employment in the oil and gas sector also follows the classic supply and demand model; at the end of March, the American Petroleum Institute stated on its website that 9.8 million jobs in the United States are supported by the industry.
As the need for oil and gas industry workers continues, below are the Top 10 most sought after jobs in North America and worldwide, as posted in the Rigzone Career Center*.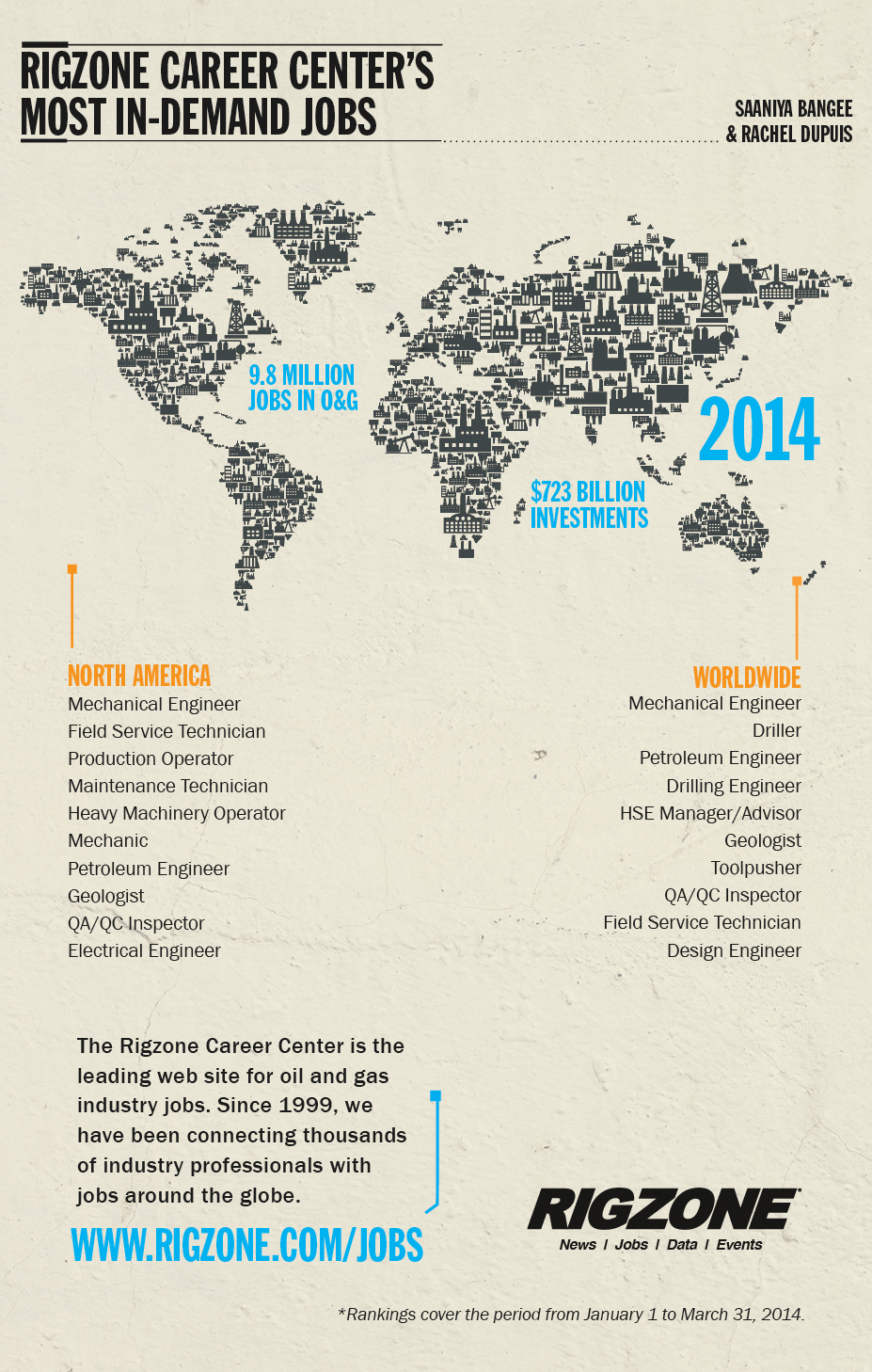 Generated by readers, the comments included herein do not reflect the views and opinions of Rigzone. All comments are subject to editorial review. Off-topic, inappropriate or insulting comments will be removed.