Musings: NOIA's Position On Offshore Contractor Regulation Shifts
by G. Allen Brooks
|
PPHB LLC
|
Tuesday, April 29, 2014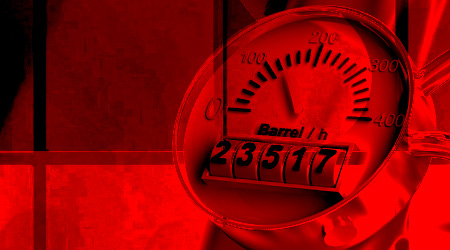 By filing an amicus brief in support of a service company fighting an INC served on the company, NOIA argues that BSEE lacks the authority to regulate contractors under OCSLA.
This opinion piece presents the opinions of the author.
It does not necessarily reflect the views of Rigzone.
At the recent annual meeting of the National Ocean Industries Association (NOIA) held in Washington, D.C., there was a presentation by David Bernhardt of Brownstein Hyatt Farber Schreck dealing with "Regulation of Contractors," an issue we have written about extensively in the past. The issue relates to whether the federal government, through its Bureau of Safety & Environmental Enforcement (BSEE), has the power to regulate offshore contractors in addition to its power to regulate oil and gas company lessees.
We were surprised by the presentation as we had assumed that NOIA had already accepted the view that the government had the power to regulate offshore contractors. As the presentation unfolded, we were surprised by its thrust as it mirrored our position questioning the legality of the regulatory power expansion. More important in our view, was the question of why offshore service company CEOs had been reluctant to challenge this power grab. At least, we thought, they should have challenged the failure of BSEE engaging in a rulemaking process that would address what the rules and regulations would be. This rulemaking procedure is firmly established in administrative policy. We advocated that NOIA and offshore contractors should force BSEE to engage in a rulemaking process in order for everyone to have a say in the establishment of the rules and regulations that would govern offshore operations. Without this guidance, contractors were exposed to ex post actions, significantly changing the risk profile for operating offshore. A particularly sinister aspect of this regulatory overreach is the requirement that contractors now have joint and several liability for all other contractors' and the lessee's operations, necessitating a change in insurance coverage. We were frustrated that the NOIA leadership seemed to acknowledge the heightened risk for operating offshore but was reluctant to move forward to challenge the government over the policy overreach when it had a nonconfrontational opportunity to do so through demanding a rulemaking process.
During the presentation to NOIA, we learned it had agreed to file an amicus brief in support of a challenge to BSEE's regulatory overreach from a contractor who had been served with a Notice of an Incident of Noncompliance (INC), the procedure for fining a company for an offshore working violation. The NOIA leadership is now more concerned about the evolution of this regulatory expansion and saw the challenge to the INC as a vehicle to lodge their objection. Some service company CEOs say they are now more concerned about the potential for being subject to INCs, especially after a statement by Mr. Bernhardt during his presentation that when the Interior Department was asked to submit its estimates for revenue and expenses for the government's budget, Interior indicated it anticipated generating half its INC fee income from contractor INCs. According to Mr. Bernhardt, in the past year BSEE handed out seven INCs to contractors and 8,000+ INCs to operators/lessees. Those two statements suggest that substantially more INCs will be given to contractors in the future and that the fines may be greater, or BSEE will serve fewer INCs on operators/lessees.
1
2
View Full Article
Generated by readers, the comments included herein do not reflect the views and opinions of Rigzone. All comments are subject to editorial review. Off-topic, inappropriate or insulting comments will be removed.
RELATED COMPANIES