Satellite Imaging to Offer Sharper View of Remote Oil, Gas Operations
by Karen Boman
|
Rigzone Staff
|
Friday, April 25, 2014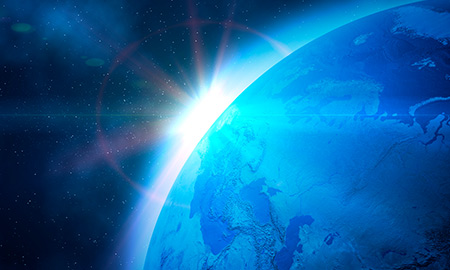 Satellite imaging can enable oil and gas companies to manage operations as they increase exploration and production efforts in remote regions.
Satellite imaging is playing a greater role in the management of exploration and production operations as operators increase activity in remote areas not easily accessible by plane.
Officials with Longmont, Colorado-based DigitalGlobe – a commercial high-resolution earth observation and advanced geospatial solutions company – and digital imagery and service company Spatial Energy, which it acquired earlier this year, say oil and gas companies are using satellite imagery to not only monitor exploration and access facilities, but for emergency response and environmental monitoring, and for seismic and new well planning. Satellite imaging is also allowing oil and gas companies to monitor for the illegal tapping of pipelines and pipeline oil spills.
The oil and gas industry has been the sole vertical on which Boulder-based Spatial has focused since its establishment 8 years ago; Spatial's oil and gas customers are using satellite data to manage operations throughout their enterprises. Spatial's satellite imaging technology is used by 12 of the top 20 largest oil and gas companies, said Bud Pope, co-founder and president of Spatial. Pope, who owned a seismic software company in the mid-1990s, saw an opportunity for a U.S. company that could supply satellite imaging after unsuccessfully looking for data to supply to seismic customers.
Since Spatial's founding, DigitalGlobe and Spatial have been longtime commercials partners. Spatial, which aggregates multiple sources of remote sensing data, has been solely focused on oil and gas companies since its inception.
DigitalGlobe, which was founded in 1992 and launched its first commercial satellite in 2002, serves the mining, utility, insurance, engineering and construction, humanitarian and entertainment industries. The company – whose major customer roster includes the U.S. government – also provides federal, state and local government agencies worldwide with satellite and aerial imagery for project mapping, and supplies satellite imagery to the defense and intelligence communities.
DigitalGlobe's technology has also been used in the oil and gas industry, including the restoration and the right-of-way along the 497 mile (800-kilometer) TransSakhalin pipeline project.
Spatial provides over 50 different geospatial data sets; customers can adapt information solutions to meet their individual needs. Spatial on Demand, the company's cloud-based spatial data management and delivery platform, integrates vast archives of geospatial data into a centralized online database that can be access worldwide.
1
2
3
4
5
View Full Article
Generated by readers, the comments included herein do not reflect the views and opinions of Rigzone. All comments are subject to editorial review. Off-topic, inappropriate or insulting comments will be removed.