The Link Between Energy Security and Foreign Policy Options
|
Thursday, April 17, 2014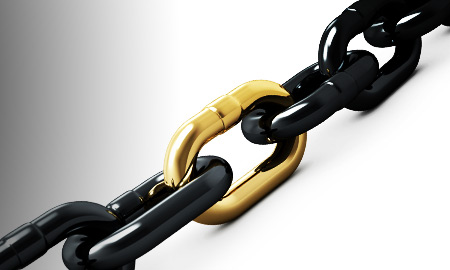 Global energy security offers both challenges and foreign policy opportunities, industry leaders say.
Unconventional plays in shale formations have changed the debate on foreign policy, trading partners and energy security in significant ways, according to recent presentations on energy security.
Energy security means different things to different countries. How well a given country is able to meet its own needs makes a significance difference in how that country sees the issue of energy security; countries that supply other countries with oil and gas look at the issue much differently than countries that depend on outside suppliers for most of their energy needs.
This change in perspective between importing and exporting countries is important when one considers that the United States recently moved to being an oil and gas supplier after years of being relatively dependent upon outside sources of energy, David Goldwyn, Goldwyn Global Strategies, LLC president, said.
The Shale Revolution
Until the energy renaissance that was made possible by unconventional formations, the United States was dependent on other countries for a significant amount of the oil and gas necessary to meet demand. Tight oil changed the equation, however, giving the United States more foreign policy options and more flexibility in terms of dealing with unexpected challenges, Goldwyn said.
"It could be a pivotal moment for national security," Goldwyn said. "If U.S. industry leaders and policy makers embrace the change in production, and the opportunities that are possible, it could vastly increase the country's national power in a number of ways."
U.S. power could be increased, Goldwyn said, by:
Democratizing energy around the world
Embracing trade and energy, which would help make oil and gas markets more competitive overseas
Substituting natural gas in place of coal, which would have short-term environmental gains while investing in energy efficiency and carbon sequestration
Helping other countries end energy poverty and helping them develop
One of the ways in which U.S. power could be increased is by democratizing energy around the world, Goldwyn said. Another is to embrace trade and energy, which would help make oil and gas markets more competitive overseas. The United States also has the opportunity to use the gas for coal substitution to pocket short-term gains in greenhouse gas emissions while investing in energy efficiency and carbon sequestration. And finally, the United States has the opportunity to help other countries end their energy poverty, and to help them develop.
There have been times, Goldwyn said, when U.S. oil dependency shaped policies toward supplier countries, and sometimes, behavior was tolerated when it should not have been. However, while there are still price risks, the United States is self-sufficient in oil, and has the opportunity to act more openly and directly with suppliers. Conversations with other countries that were suppliers in the past are "no longer tainted" by the need for oil, Goldwyn said. Because the United States. is now self-sufficient, it provides a potential in ways that affect foreign policy.
While the U.S. oil and gas sector is in general agreement that the country has options now on the table that no one could have guessed even half-a-decade ago, there was no consensus on whether the United States should be reaching out to help energy-impoverished countries.
A Shifting Paradigm Among Trading Partners
There have been dramatic changes in the U.S. energy picture in recent years, Jack Gerard, president and CEO, American Petroleum Industry (API), said.
"No one could have predicted the changes that we've gone through as country," Gerard said, adding that the shale revolution that has been behind the rise in supply has provided the country with an opportunity to break out of old paradigms, and to step up to or catch up to the new policy shifts.
"We can think of this game changer as a chance to break out of historic paradigms where we think of oil and gas oftentimes as Republicans versus Democrats. That's not true anymore. When we look at where we are today, who would have thought five years ago that North Dakota would be the number two oil producer in the country today? But now we have people coming together saying, 'This is a unique American opportunity … a unique American moment.'"
Most politicians are beginning to understand just how significant "this game-changer is," and that the paradigm has shifted 180 degrees, Gerard said.
Goldwyn agreed that the market had completely changed, and he noted that thus far, policy-makers had not fully absorbed the changes.
While acknowledging a number of positive outcomes for the United States regarding the resurgence in the energy sector – including the creation of new jobs, improving the country's relative trade positions, and improving the environment by displacing coal in some markets – Frank Verrastro, senior vice-president and James R. Schlesinger Chair for Energy & Geopolitics, questioned just how independent the United States now is regarding crude oil. He made the distinction between the respective supplies of shale oil and shale gas, noting that estimates place the supply of the latter at a minimum of 150 years.
Regarding the amount of tight oil that is supposedly available, not all oil is the same, Verrastro noted. Some tight oils fall outside the oil window. And because consumers use refined products, and not crude oil, there is not the same level of self-sufficiency for oil as there is for gas. So, there is not the same "independence" for oil as for gas, he said.
Verrastro acknowledged that while there are those who say U.S. import dependence has resulted in restricted options, he disagreed. Seven of the 10 greatest threats to U.S. supply in recent years, he noted, had been things like weather events embargoes and invasions.
Robbie Diamond, Securing America's Future Energy (SAFE) president and CEO, noted that "everyone looks at the oil thing differently, based on where they are sitting."
A Question of Perspective
SAFE developed an oil security index of 13 different countries that were rated in seven metrics. The countries were grouped into three categories:
the structural dependency of a country's economy on foreign oil for its economy
the economic impact of oil on the country
the security of the country's oil supply
When the countries were ranked according to the different metrics, Japan was the most secure country, while the United States was ranked fifth on the list. Japan, while lacking supply, had a relative lack of need for oil for its economy than the other countries on the list, and was therefore not as dependent on it. What pulled the United States down, Diamond said, was that it was low in per-capita fuel consumption, ranking 12 out of 13 countries in that category, Diamond said.
Overall, the bottom two countries on the security list were Russia and Saudi Arabia, which might seem counterintuitive at first, Diamond said. The reason for Russia's and Saudi Arabia's poor rankings was that oil played such a disproportionately strong role in their overall budget, their foreign trade, and their gross domestic product. That made the economies of both countries more sensitive to fluctuations in the energy market, and therefore provided them with less energy security, Diamond added.
The panelists noted that the revolution in energy in the United States has come recently and somewhat suddenly, and that it could not only take some time to assess how best to exercise the new trading options that were opening up, but also to make the most of other changes that have resulted from the country's lessening dependence on other counties for energy needs.
"This is a new day in energy security," Goldwyn said, adding that it presents the country with an opportunity to "make a down-payment on climate and connecting to the global market." However, it takes a lot of good will, Goldwyn noted, and he was uncertain if there was the wherewithal to do it.
Energy Security Should Be the Goal
The shale revolution in the United States has changed the dynamics between exporters and importers, Ed Djerejian, founding chairman of Rice University's Baker Institute and independent chairman of the board at Occidental Petroleum Corp., said while addressing attendees at the Geopolitics of Natural Gas conference at Rice.
"The immediate impact of the U.S. shale revolution "was to upturn the supply of natural gas around the world, and in North America, increased production has to provide cheap energy for industrial and residential consumption, and it has led to calls to transform the United States into a significant energy exporter."
The geopolitical implications of the energy revolution are fundamental to understanding the global energy environment in the coming years, Djerejian said. Nine of the ten largest disruptions in the world's oil supply have resulted from events centered in the Middle East, and issues of energy and geopolitics permeate many current sources of regional instability, he said.
While shale oil and gas have greatly increased the ability of the United States not only to meet its own energy needs, but also to become a net exporter, particularly for natural gas, it is "hubris" to talk about "energy independence," Djerejian said, adding that the true goal should be energy security.
The United States, Europe and other rising energy consumers will never achieve complete energy independence. Global markets in oil and gas require producers to interact with consumers around the world."
Following the change in trading dynamics brought about by shale gas, liquid natural gas (LNG) that is no longer shipped to the U.S. market offers import markets an alternative to Russian gas. The decrease in U.S. demand for natural gas imports has decreased American exposure and vulnerability to events in the Middle East while also denying the rise of Iranian gas production and limiting the negative effects of sanctions, Djerejian said, adding that "the broader and deeper natural gas supply presents a challenge to the Middle East."
Djerejian explored the changes going on in Mexico, and the potential If Mexico is successful in transforming itself amid reforms that have recently been enacted, and trade relations between the three North American countries "to become a collective powerhouse in the coming decades," he said.
"Indeed, if – and this is a big if – if these three countries can strengthen their economic trade, political and cultural relations, one can foresee North America as the pre-eminent global power in the 21st century. This may be one of the biggest stories of the 21st century."
Shale gas and oil in the United States moves the country toward energy security and highlights the importance of understanding how the geopolitics of energy will affect the global market in the coming decades. However, the United States must move from conflict management to conflict resolution. It is not enough to put out fires; it is necessary to resolve the issues that caused them, Djerejian said.
Generated by readers, the comments included herein do not reflect the views and opinions of Rigzone. All comments are subject to editorial review. Off-topic, inappropriate or insulting comments will be removed.