Hydraulic Fracturing: Staying Afloat in Times of Tightening Water Supply
|
Wednesday, April 16, 2014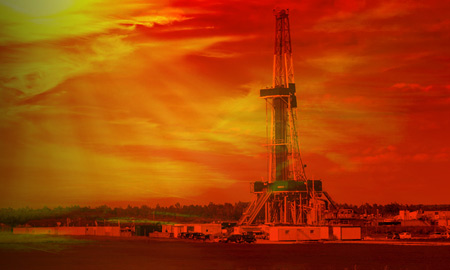 Fracking trails other uses for water as the energy industry works to further reduce water use.
One of the criticisms levied against hydraulic fracturing, particularly during recent periods of drought, is the amount of water used in the process. However, energy companies are seeking to reduce water use during hydraulic fracturing, even as research shows more water is used in other activities.
The numbers put things into perspective. The amount of water used to frack a well varies, but most reporting entities put the figure in a range of about 3 to 6 million gallons of water. In Pennsylvania, the average amount of water per well is about 4.4 million gallons, according to State Impact Pennsylvania, a reporting project of National Public Radio (NPR). Using a range of 3-5 million gallons of water per well in the Marcellus Shale, the State College Borough Water Authority calculated that about 12-20 million gallons of water were used in the formation each day.
In Texas, the estimated average is similar; about 4.5 million gallons of water is used to fracture a well in the Eagle Ford Shale formation, according to the San Antonio Express News. Over an 18-month period, 19.2 billion gallons of water were used in the Eagle Ford formation, according to Ceres, a non-profit organization advocating sustainability.
All that comes out to between 70 billion and 140 billion gallons of water that are used to frack 35,000 wells a year, according to a 2011 report by the Environmental Protection Agency (EPA).
While that is not an insignificant amount of water, it is actually quite modest when compared with other common uses of water. Far more water is used for municipalities, manufacturing and agriculture, according to FracFocus.
The total estimated water consumption for all shale wells completed in 2011 was .3 percent of total U.S. freshwater consumption, according to Jesse Jenkins, a Massachusetts Institute of Technology researcher for The Energy Collective, in a report. That was well under the water usage at golf courses, which accounts for .5 percent of all the freshwater consumption in the country, according to the Professional Golf Association. In Texas, where fracking has been the most prevalent, the amount of water used by the oil and gas industry is still less than 1 percent of the state's overall water use, according to the Texas State Water Board.
Another way for Texas homeowners to look at the water issue is to consider that in a given year, watering Texas lawns uses 18 times the amount of water that was used in fracking in the state in 2011, Rusty Todd, University of Texas professor, told the Wall Street Journal. And watering golf courses and lawns uses far less water than agriculture, which uses 243 times more water than fracking does, Jenkins noted.
1
2
3
View Full Article
Generated by readers, the comments included herein do not reflect the views and opinions of Rigzone. All comments are subject to editorial review. Off-topic, inappropriate or insulting comments will be removed.