Musings: The Oil Industry's Era of Austerity - Part Two
by G. Allen Brooks
|
PPHB LLC
|
Tuesday, April 15, 2014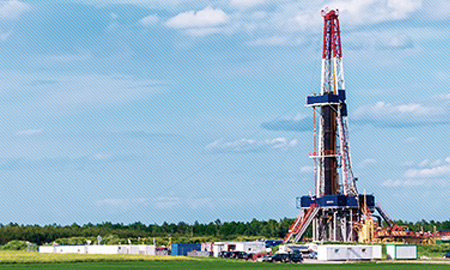 Shell and BP's recent decisions to separate their shale-focused E&P businesses further represents efforts by integrated oil majors to deal with the new Era of Austerity.
This opinion piece presents the opinions of the author.
It does not necessarily reflect the views of Rigzone.
As the major oil companies struggle with how best to boost their profitability in an era of rising oilfield costs, business models are being adjusted. The changes are a reflection of managements' attempts to change the culture of their organizations. The most popular theme is to split a company's business into separate units with different investment and operational characterizations. For example, a popular way to split an integrated oil company is to put the most capital-intensive businesses – refining, petrochemicals, transportation and marketing – all in one basket, while the exploration and development business sits in another. That approach was popularized a few years ago by Marathon Oil (MRO-NYSE) and ConocoPhillips (COP-NYSE). The strategy was recently criticized by Archie Dunham, former CEO of Conoco at the time of its merger with Phillips Petroleum. His reasoning for disagreeing with this structure was that the capital-intensive businesses generated large cash flows that helped fund the capital needs of the E&P business.
Lately, a new business model is being promoted. That model involves splitting off the shale resource portion of a company's E&P operations into a separate unit in an attempt to mimic the structure, and presumably the operations, and hopefully the profitability, of an independent oil and gas company. The thinking behind this move is that the philosophy driving successful shale exploiters is quite different from that needed to exploit conventional oil and gas plays. For the major international integrated oil companies, this rationale may prove successful. What it takes to be successful in hunting for and developing elephant-type fields in deepwater and remote regions of the world is considerably different from success in the domestic shale basins where the emphasis is on finding the optimal drilling and completion techniques and then repeating them over and over and over again with a goal of driving costs down. The strategy is the equivalent of buying bespoke goods versus mass produced items.
The two major oil companies who have recently embraced this new business model include Royal Dutch Shell (RDS.A-NYSE) and BP Ltd. (BP-NYSE). It remains to be seen how long it takes for each company to establish these new business units. In the back of the minds of many observers is the question of whether these moves are initial steps toward completely severing ties, i.e., selling or spinning off the entities. Our question with this business model structure is whether a corporate culture can be redesigned to achieve a different goal?
1
2
3
View Full Article
Generated by readers, the comments included herein do not reflect the views and opinions of Rigzone. All comments are subject to editorial review. Off-topic, inappropriate or insulting comments will be removed.