Crimea: the Oil and Gas Story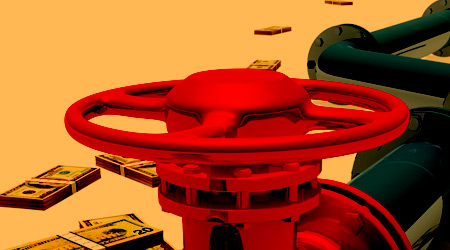 The recent annexation of the Crimea region could land Russia with substantial Black Sea gas and oil resources off the peninsula's southwest and east coasts.
Russia's annexation of the Crimea region of Ukraine is the most significant geopolitical event to occur in Europe in a generation. Not since the Kosovo crisis in the late 1990s has the North Atlantic Treaty Organization (NATO) deployed its forces in response to aggression, although this time around NATO is potentially facing a larger and far more technologically-advanced foe than Serbia.
NATO's recent deployment of troops and materiel to Poland appears to be more a show of the organization's strength and commitment to its members in the region rather than the beginnings of a conflict.
That Russia has been willing not only to provoke the ire of its partners in the European Union and the United States, but also take the risk (albeit a small one) of a military engagement with the West begs the question of why the Crimea region is so important to it.
Naturally, strategic analysts point to Russia wanting to maintain its sphere of influence in the Eastern Europe region – particularly over the countries that neighbor it. And, of course, every good schoolboy historian knows that Russia throughout history has always been very keen to acquire and hold onto "warm water" ports, such as Sevastapol – which is on the southern tip of Crimea and is home to the Russian navy's Black Sea Fleet.
Yet, plenty of commentators on the current situation point to another key factor about why Crimea might be attractive to Moscow: oil and gas.
1
2
3
View Full Article
Generated by readers, the comments included herein do not reflect the views and opinions of Rigzone. All comments are subject to editorial review. Off-topic, inappropriate or insulting comments will be removed.