Chevron, YPF Boost Spending To Develop Argentine Shale
by Reuters
|
Ernest Scheyder
|
Thursday, April 10, 2014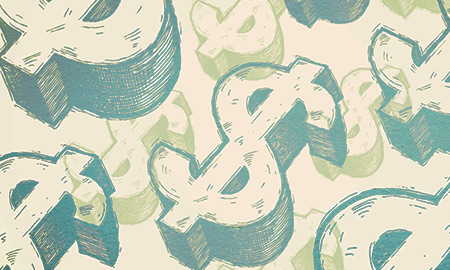 Chevron and YPF say they would spend an additional $1.6 billion to continue developing Argentina's Vaca Muerta shale formation.
April 10 (Reuters) - Chevron Corp and state-controlled YPF SA said on Thursday they would spend an additional $1.6 billion to continue developing Argentina's Vaca Muerta shale formation, adding plans for new wells this year and announcing fresh exploration projects.
The project will help Chevron boost its oil and natural gas production, which has been stubbornly flat the past few years despite annual capital spending of around $40 billion globally.
It should also help calm concerns about foreign investment in Argentina, which was widely castigated after Buenos Aires expropriated Repsol SA's majority stake in YPF two years ago, and should give the country fresh capital to develop one of the largest energy reserves in the Western Hemisphere.
The companies began drilling in the region last year with Chevron agreeing to spend $1.24 billion for YPF to drill 161 wells as the project's operator, a deal that was widely seen as a test phase by Wall Street.
Chevron and YPF said on Thursday they would jointly spend an additional $1.6 billion to drill 170 wells this year, up from previous estimates for 140 wells this year.
Additionally, Chevron will spend $140 million to explore the Narambuena region of the Vaca Muerta.
"YPF is a reliable partner and operator that is advancing the project in the right direction," Ali Moshiri, Chevron's head of African and Latin American exploration and production, said in a statement.
Chevron, which has called Vaca Muerta one of the world's most exciting shale plays, has previously forecast production there could jump from around 15,000 barrels of oil equivalent per day at present to 80,000 boed by 2017.
Chevron's decision "is a great demonstration of confidence in the work of YPF and the potential of unconventional hydrocarbons of Argentina," Miguel Galuccio, YPF's chief executive officer, said in a statement.
Shares of Chevron were down 1.3 percent at $117.60 on Thursday morning, while shares of YPF trading on the New York Stock Exchange were down 3 cents at $30.62.
(Editing by Lisa Von Ahn and Matthew Lewis)
Generated by readers, the comments included herein do not reflect the views and opinions of Rigzone. All comments are subject to editorial review. Off-topic, inappropriate or insulting comments will be removed.
RELATED COMPANIES