EIA: US Oil Reserves Jump On Shale, But Gas Tumbles In 2012
by Reuters
|
Sabina Zawadzki
|
Thursday, April 10, 2014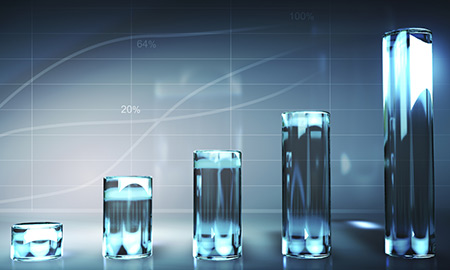 Proven US oil and condensate reserves jumped 15.4%, or 4.5 billion barrels, in 2012 owing to shale oil production, the EIA says.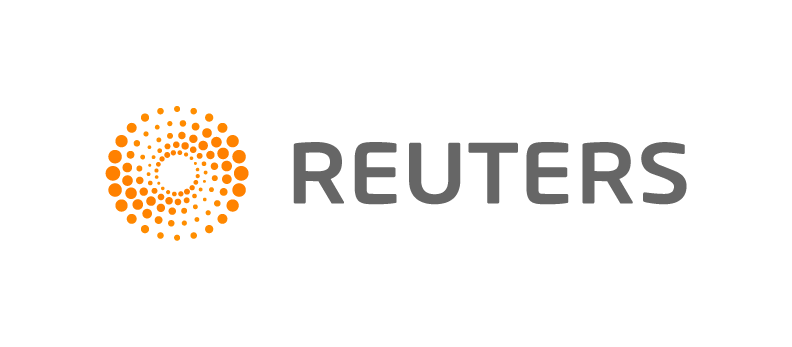 NEW YORK, April 10 (Reuters) - Proven U.S. oil reserves jumped in 2012 to the highest level since 1976, boosted by shale plays in Texas and North Dakota, but gas reserves tumbled for the first time in a decade due to low prices, the Energy Information Administration said on Thursday.
Production in the world's largest oil consumer is booming thanks to shale oil and gas recovered from tight rocks by drilling long horizontal wells and hydraulically fracturing them, or "fracking".
The boost in oil reserves reflects the buoyant U.S. energy industry, but it does not change the country's standing among the world's petroleum powerhouses.
Proven oil and condensate reserves, meaning oil still in the ground estimated to be technically and commercially recoverable, jumped 15.4 percent in 2012 to 33 billion barrels, the EIA said. Companies booked 5.4 billion barrels of new reserves through discoveries, including extensions in old oil fields.
Various revisions and adjustments added another 1.5 billion barrels, while the extraction of 2.4 billion barrels brought the net addition to reserves to 4.5 billion barrels, the EIA said.
Reserves in the Eagle Ford shale oil play in Texas, at 3.4 billion barrels, surpassed that of North Dakota's Bakken play, which had 3.2 billion barrels. In 2011 Bakken held 2.0 billion barrels and Eagle Ford 1.6 billion barrels.
"Geographically, the largest total oil discoveries in 2012 were from Texas, North Dakota and Oklahoma. Texas led by a considerable margin, with discoveries of 3.0 billion barrels (mostly in the Eagle Ford play)," the EIA said.
"North Dakota added nearly 1 billion barrels, marking that state's fourth consecutive year as a major source of total discoveries," the report said.
The sparsely populated prairie state has been transformed since the Bakken began significant oil production and is now second only to Texas in U.S. oil production. As of 2012, it is also the third largest state in terms of reserves after Texas and the Gulf of Mexico, which the EIA terms as a "state."
In previous years Alaska and California were ahead of North Dakota in reserves.
Outside The World's Top Ten
U.S. oil reserves are now at their highest since 1976, underscoring renewed hopes for U.S. energy independence. But the country still stands just outside the world's top 10 in terms of reserves.
Even after the increase, it holds less than half as much crude as Russia, which ranked No. 8 in 2012 with 87 billion barrels in BP Plc's benchmark Statistic Review of World Energy published last year.
The world's five largest resource-holders, which include OPEC's biggest members plus Canada, hold over 1 trillion barrels, according to the review.
U.S. gas production, meanwhile, remained at record highs, thanks to the heavy drilling of the previous five years. But reserves fell 26 trillion cubic feet, or 7.5 percent, to 322.7 tcf, as oversupply depressed prices, making drilling uneconomic.
As gas prices halved and dropped to a 10-year low below $2 per million British thermal units (mmBtu), investment in gas drilling fell sharply and the gas rig count plummeted from record highs.
Still, the EIA expects reserves to have rebounded again in 2013, when gas prices recovered to above $4 per mmBtu.
Proven reserves in the Marcellus shale formation in Pennsylvania and West Virginia surpassed those in the Barnett Shale play of Texas to become the largest in the country, the EIA said.
(Reporting by Sabina Zawadzki; Additional reporting by Jonathan Leff and Edward McAllister; Editing by Alden Bentley and Dan Grebler)
Generated by readers, the comments included herein do not reflect the views and opinions of Rigzone. All comments are subject to editorial review. Off-topic, inappropriate or insulting comments will be removed.
RELATED COMPANIES
Company: Energy Information Administration (EIA)
more info