Australia Invites Bids for 30 Offshore Exploration Blocks
by Chee Yew Cheang
|
Rigzone Staff
|
Tuesday, April 08, 2014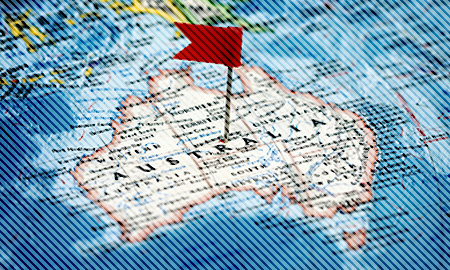 Australia's Department of Industry invites bids for 30 blocks under the 2014 Offshore Petroleum Exploration Acreage Release.
Australia invites investors to bid for 30 oil and gas blocks under the 2014 Offshore Petroleum Exploration Acreage Release, the country's Department of Industry announced Tuesday.
The 2014 Acreage Release comprises 30 areas located across four basins in the offshore areas of the Northern Territory, the Territory of Ashmore and Cartier Islands and Western Australia. Of these, 26 areas are available for work program bidding and 4 areas are available for cash bidding.
Bids for Work Program Round 1, comprising 14 areas, close Oct. 2. The 14 areas are: NT14-1, NT14-2, NT14-3, AC14-2, AC14-3, AC14-4, W14-2, W14-3, W14-4, W14-5, W14-7, W14-14, W14-15 and W14-16.
The closing date for Work Program Round 2 for 12 areas is April 2, 2015. The areas are located in AC14-1, W14-1, W14-6, W14-8, W14-9, W14-10, W14-11, W14-12, W14-13, W14-17, W14-18 and W14-19.
Prequalification for the 4 Areas under the Cash Bid Round will close Oct. 30 and prequalified applicants have to submit their Cash Bid by Feb. 5, 2015. The areas available in the Cash Bid Round are W14-20, W14-21, W14-22 and W14-23.
"The 2014 Acreage Release includes for the first time since the 1980s several areas for cash bidding. These four areas are considered mature in exploration status and will be attractive to explorers," Minister for Industry Ian Macfarlane said at the Australian Petroleum Production and Exploration Association (APPEA) Conference in Perth, Australia Tuesday.
1
2
View Full Article
Generated by readers, the comments included herein do not reflect the views and opinions of Rigzone. All comments are subject to editorial review. Off-topic, inappropriate or insulting comments will be removed.
RELATED COMPANIES