Statoil to Deploy 14 New Technologies in Canadian Oil Sands Operations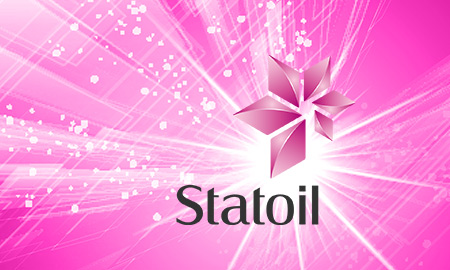 Statoil plans to test and deploy over the decade up to 14 new technologies that are designed to reduce energy and water use in its Canadian oil sands operations.
Statoil ASA aims to test and deploy over the next five-to-10 years up to 14 new technologies designed to reduce energy and water use when producing a barrel of bitumen from its Canadian oil sands operations.
In its 2013 Oil Sands Report, published Tuesday, the Norwegian firm said the new technologies will improve or replace elements of its current SAGD (steam-assisted gravity drainage) method. The technologies have been included in plans for Statoil's Corner Project in Alberta, where the firm expects to achieve a 10-15 percent reduction in the volume of steam used to produce a barrel of bitumen. Statoil has regulatory approval to produce 40,000 barrels per day from its Corner lease area.
Statoil said its oil sands production decreased "slightly" last year, to 15,000 bpd from 16,000 bpd in 2012. Meanwhile, its carbon dioxide intensity increased from 55.5 kilograms (122 pounds) per barrel in 2012 to 69.7 kilograms (154 pounds) per barrel last year, although this was lower than 2011's 72.7 kilograms (160 pounds) per barrel.
Statoil said the increase in carbon dioxide intensity was expected because of two operational factors: more steam being utilized in 2013 when a fourth steam generator was added to support new well pads as well as current production wells; and the firm experiencing an imbalance in the reservoir after a planned maintenance period.
"Our long-term CO2 targets for reduced carbon dioxide intensity in the production process with 25 percent by 2020 and 40 percent by 2025 remain firm," Statoil Canada Country Manager Ståle Tungesvik said in a company statement.
"In 2013 we introduced new technologies to help further our ambitions. These include solvent co-injection, which has the potential to reduce the amount of steam and water used to produce a barrel of bitumen."
Tungesvik added that a number of the 14 new technologies Statoil plans to introduce to its sand oil operations support its strategy of reducing carbon dioxide emissions.
Generated by readers, the comments included herein do not reflect the views and opinions of Rigzone. All comments are subject to editorial review. Off-topic, inappropriate or insulting comments will be removed.