UK Oil, Gas Sector Could Create 39,000 Jobs in 2014
by Jon Mainwaring
|
Rigzone Staff
|
Friday, April 04, 2014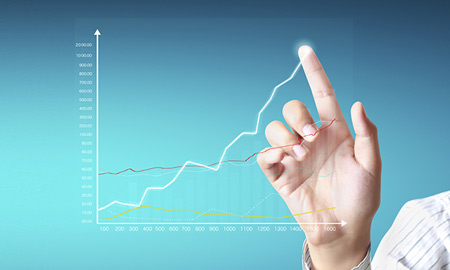 A Bank of Scotland survey report says that the UK oil and gas sector could create 39,000 new jobs in 2014.
Bank of Scotland issued Friday its third annual oil and gas sector report in which it stated that 39,000 jobs could be created by the UK oil and gas industry in 2014.
The bank's report – titled "Rising Fortunes 3: Examining Growth in the Oil and Gas Industry" and based on a survey of 100 companies – reveals that seven-out-of-10 UK oil and gas companies plan growth between in 2014 and 2015. The survey found that suppliers of equipment and services (82 percent) are more orientated towards growth than are exploration and production companies (72 percent).
Four times as many jobs are expected to be created by suppliers of equipment and services as by explorers and producers. Slightly more than half of new jobs are expected to be created by companies based in Scotland.
The survey indicates that the industry could invest about $30 billion in 2014 – a slight reduction on 2013.
The report also found that Africa is now the most attractive location for overseas expansion for UK oil and gas companies, although the US and Middle East remain key markets. The rapid growth in conventional oil and gas discoveries in Africa – particularly East Africa – explain the continent's allure, Bank of Scotland added.
Trade body Oil & Gas UK responded Friday to the report by stating that although the industry continues to attract a large amount of investment, there is an undeniable skills shortage in the industry.
Oil & Gas UK Employment and Skills Issues Manager Dr Alix Thom commented in a statement from the organization:
"Companies are very willing to invest in what is a very buoyant market, resulting in high levels of activity which, in turn, generates well rewarded employment opportunities. The industry is actively addressing the skills shortage in the short and long term in a number of ways. For example, the industry continues to be successful in attracting school leavers and graduates by engaging with young people to encourage the uptake of STEM (science, technology, engineering and maths) subjects and stimulate interest in the sector.
"We are also seeing a number of retirees returning to the oil and gas workforce in a number of flexible arrangements in order to share their skills, experience and knowledge with upcoming colleagues. Other initiatives include helping to facilitate the transition of skilled people into the industry from other sectors, including the UK armed forces where skills such as engineering, logistics and project management are widely transferable to the oil and gas industry."
Generated by readers, the comments included herein do not reflect the views and opinions of Rigzone. All comments are subject to editorial review. Off-topic, inappropriate or insulting comments will be removed.