Long-Term Outlook for Recruitment at BP 'Remains Positive'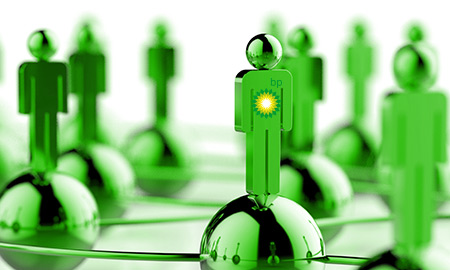 Recruitment outlook for BP "remains positive" in spite of a limit on spending by the oil major in 2014.
The long-term outlook for recruitment at BP plc "remains positive" in spite of the company taking a more-disciplined approach to its capital spending. Responding recently to questions from Rigzone about the company's plans to limit capex, the oil major said its new capital spending regime would not see its recruitment strategy altered.
In late October, BP announced that it would be keeping a lid on capital spending during 2014. The firm issued guidance that it would spend no more than $25 billion on capex this year despite previously stating it would spend as much as $27 billion. At the same time, it raised its quarterly dividend by more than 5 percent.
However, BP's change in its approach to capex is unlikely to affect its recruitment strategy in light of the Great Crew Change.
"The capex limit that was highlighted in October last year shouldn't affect BP's recruitment targets. Capital discipline is important, but does not affect our recruitment efforts as we continue to recruit across all lines of our business," a spokesman told Rigzone.
"Attracting and retaining the brightest and best talent is one of BP's key corporate objectives and we have implemented various strategies and programs to achieve this goal."
BP Graduate Resourcing Head Julia Harvie-Liddel talks to Rigzone

BP also insisted that, in spite of the capex limit in 2014, it is not holding back on new upstream projects but being more disciplined in what it invests in.
"BP is looking at growth projects, higher-margin barrels and focusing on its undoubted strengths … deep-water, gas value chains and giant fields," the spokesman said.
1
2
View Full Article
Generated by readers, the comments included herein do not reflect the views and opinions of Rigzone. All comments are subject to editorial review. Off-topic, inappropriate or insulting comments will be removed.