Deloitte: CFOs Worries Return on 2014 Economic Outlook
by Karen Boman
|
Rigzone Staff
|
Thursday, April 03, 2014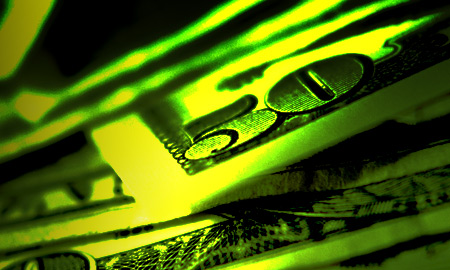 CFOs in a recent Deloitte survey express concern over the global economic outlook due to weak growth rates and external shocks.
A recent Deloitte survey found that chief financial officers (CFO) are more pessimistic in their outlook for economic growth, with a growing number more tentative on substantial growth plans for 2014.
The survey of 109 CFOs, which included 13 CFOs of energy/resource companies, found among the survey respondents a bias towards pursuing opportunity versus limiting risk, but the survey respondents reported a stronger focus on risk in this year's first quarter. Net optimism remained strong at +27, down from +33 last quarter. While CFOs are again optimistic, however, their near-term growth expectations are again weak, with rising signs of conservatism and tentativeness.
"Worries returned around the health and trajectory of both mature and developing economies," Deloitte noted in the report. "CFOs expressed worries that economies will falter due to weak growth and external shocks, and also about effects of slow job growth on consumer demand."
CFOS in the energy/resource and retail/wholesale industries expressed a focus on limiting risk and are most likely to put contraction ahead of growth, Deloitte reported. When asked about their own companies' prospects, CFOs in the healthcare/pharmaceutical and energy/resources industries expressed the most optimism of any industry sector.
North American economic growth, industry specific demand driven mostly by positive sentiment in the energy/resources and manufacturing sectors, and technology advancements are seen as factors that can substantially help company growth. CFOs with financial services companies, retail/wholesale and energy/resources were found most likely to name industry-specific regulations as an impediment to company growth.
The first quarter of 2013 marked the first calendar year in which CFOs' optimism over their own company was net positive for all four quarters. The proportion of CFOs citing improved optimism exceeded the proportion citing declining optimism by a wide margin for the entire year, Deloitte reported. However, sentiment normally peaks early in the calendar year, and this quarter's net optimism is the lowest for any first quarter on record.
Almost one quarter of the CFOs surveyed expected to change their business strategy, with over 20 percent expecting a substantial merger or acquisition, 16 percent anticipating a divestiture, and about 14 percent expecting to discontinue operation of a business unit. Twenty-eight percent of the CFOs surveyed anticipate a significant share buyback, and almost 30 percent expect a significant increase in dividends.
1
2
View Full Article
Generated by readers, the comments included herein do not reflect the views and opinions of Rigzone. All comments are subject to editorial review. Off-topic, inappropriate or insulting comments will be removed.