Hiring, Retaining Staff Poses Challenges to US Interior Dept.
|
Wednesday, April 02, 2014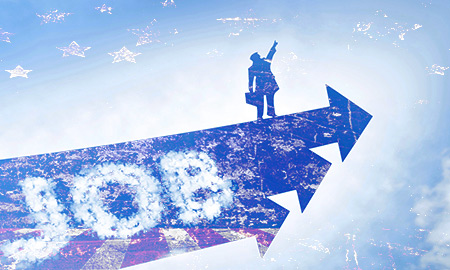 The Department of the Interior continues to face challenges hiring and retaining staff with key skills needed to manage and oversee oil and gas operations on federal leases.
Employers are hiring more selectively, looking for the ideal match, but it's not enough for a potential employee to be able to do the job, employers want someone already doing that exact job. Labor shortages, which have caused a ripple in the oil and gas industry, are now being felt at the federal level.
The Department of the Interior faces challenges in hiring and retaining staff with key skills needed to manage and oversee oil and gas operations on federal leases and will continue to feel this pinch, according to the U.S. Government Accountability Office (GAO) in its testimony, "Oil and Gas: Interior has begun to Address Hiring and Retention Challenges but Needs to Do More".
The three interior bureaus – Bureau of Land Management (BLM), Bureau of Ocean Energy Management (BOEM), and Bureau of Safety and Environmental Enforcement (BSEE) – will continue to experience a decrease in employment, roughly 407,500, according to the U.S. Bureau of Labor Statistics, from now until 2022.
Overall, in more than 4 out of 5 occupations, openings from replacement needs are projected to exceed openings from growth. These statistics are coupled with the Department of Interior's persistent challenges of hiring and retaining sufficient staff to provide efficient and effective oversight of oil and gas activities, stated GAO.
Interior officials noted two major factors that contribute to these challenges in hiring and retaining staff: lower salaries and a slow hiring process compared with similar positions in the industry. In response to the survey, the three bureaus reported ongoing difficulties filling vacancies, particularly for petroleum and geologists.
"Many reported that retention is an ongoing concern as staff leave for positions within the industry," stated Franklin W. Rusco, Director, Natural Resources and Environment, Government Accountability Office, to Rigzone. "One of the biggest challenges for the Interior is that, in times when the oil and gas industry is booming, obviously the people like geologist and petroleum engineers are in high demand, and therefore their wages go up."
The fiscal year 2012 attrition rate for petroleum engineers at BLM was over 20 percent, or more than double the average federal attrition rate of 9.1 percent, according to the Office of Personnel Management (OPM) data. The attrition rate is of concern, field office officials stated, because some field offices have only a few employees in any given position, and a single separation can significantly affect operations.
Additionally, the report found that the average time required to hire petroleum engineers and inspectors generally exceeded 120 calendar days – much longer than OPM's target of 80 calendar days.
"The Interior has faced challenges hiring and retaining sufficient staff to carry out the responsibilities needed to oversee oil and gas operations on leased federal lands and waters. Two years ago, the organization added Interior's management of federal oil and gas resources to its list of programs at high risk of fraud, waste, abuse, and mismanagement in part because of Interior's long-standing and continued human capital challenges," Rusco commented.
Hiring, Retaining & Salaries
Officials from the three offices had vacancies in key oversight positions and noted that filling these open slots was either somewhat or very difficult, with officials stating that they are concerned that key staff will leave for the industry.
The report also found that attrition raises concerns because it is not unusual for some field offices to have only one or two employees in any given position, meaning that a single retirement or resignation can significantly affect office operations. Resignations rather than retirements accounted for nearly half of BLM's petroleum engineer attrition rate, suggesting that petroleum engineers sought employment opportunities outside the bureau, GAO said.
Hiring and retention problems are more acute at offices where industry activity is greatest. At a BLM field office in North Dakota, APDs have increased from 84 in 2007 to 287 in 2012, and office managers in this field office stated that they have been understaffed for the past few years and have struggled to hire sufficient numbers of staff to meet the workload.
Another issue causing concern, Rusco pointed out, is that a high proportion of staff in key oil and gas positions will be eligible to retire within a few years. More than half of BLM petroleum engineers and BOEM geologists will be eligible to retire by 2017 compared with a government-wide average of about 27.5 percent for all federal employees during the same period, according to an analysis of OPM data on federal civilian personnel.
As for salaries, the Bureau of Labor statistics data on industry salaries confirm that there is a wide and growing gap between industry and federal government salaries for petroleum engineers and geologists.
"We looked into the differential between what the private sector and what the national average was, and we tracked that … over the past decade, the differential has risen from about $20,000 a year to over $60,000 per year, so industry is paying on average, but $60k more per year is more than what the government is and what the Interior is."

Source: GAO analysis of Bureau of Labor Statistics data.
In regions where both Interior and industry are hiring, the study noted, the pool of eligible applicants is smaller, industry salaries are higher, and the difference in salaries is wider. Recent increases in oil and gas exploration and development in the Gulf of Mexico have increased industry salaries and signing bonuses for new hires, noted BSEE officials.
Starting salaries for engineers in industry are at least twice that of BLM midlevel engineers, and that applicants for inspector positions at BLM can earn 60 to 70 percent more if they work for the industry.
"Interior is constrained in its ability to pay petroleum engineers by both Office and Personnel Management guidelines on pay and also by legislative caps on how much federal employees are allowed to earn," remarked Rusco. "These constraints are binding for all agencies."
As for a solution, "one of the things that we've recommended that the Interior do is that they seek special authority from OPM … and they intend to do this, to seek special authority … to have some additional flexibility on the high end as far as paying these key skilled positions, and paying them more so they'll be closer to competitive with the industry."
"They're authorized to issue things like hiring bonuses and retention bonuses, and they can do things like pay off student loans. These are all things that have been authorized for agencies to do to help them in recruiting and retention. One thing worth noting is that the Interior has strayed away from this in recent years, so we've recommended that they increase their use of these incentives and try to use that to, again, make a dent in the differential between what the industry pays and what the government can pay."
Lengthy Federal Hiring Process
Another key issue hindering the Interior is the amount of time it takes to hire an individual. The federal hiring process hurt the departments' ability to fill key oil and gas positions, noted officials. For almost 90 percent of the vacancies in 2012, as reported by BLM, BOEM and BSEE officials, the federal hiring process somewhat hindered or greatly hindered their ability to hire qualified candidates.
The key issues affecting the hiring process are:
The preparation of a job description
Formally announcing the vacancy
Creating a list of qualified candidates
Conducting interviews
Performing background and security checks
The average hiring time for petroleum engineers and inspectors at BOEM and BSEE in recent months exceeded 180 calendar days, and the average hiring times for these positions in BLM in 2012 exceeded 120 days, noted GAO's study.

Source: GAO analysis of BOEM and BSEE hiring data.
The team identified 27 action items to reduce hiring times, including standardizing position descriptions and reducing the number of managers involved in the hiring approval process. These steps reduced hiring times at the Interior as a whole from an average of 190 days in 2009 to 80 days in 2012, although hiring times for some key oil and gas positions averaged over 120 days.
"The government tends to have a lot of regulations associated with hiring that every agency has to follow, and some of these make them maybe less fleet of foot in terms of hiring compared to industry," Rusco stated.
"Our biggest problem with Interior's approach is that they're not even studying their hiring process systematically. They don't know where the time is going, and they can't tell definitely how long it takes because they're not tracking their hiring process. They really need to understand: where are the bottlenecks? Where are the problems? Right now they don't know, and so we were unable to recommend fixing specific problems."
To help reduce hiring times, the Interior participated in an OPM-led, government-wide initiative to streamline the federal hiring process. Specifically, the department formed a team composed of hiring managers and human resources specialists representing all of Interior's bureaus to examine the departments hiring process.
Improving Recruiting
The Interior has taken a few actions to improve their recruiting efforts, Rusco noted, which include:
Developing a marketing strategy
Broadening recruiting efforts
Offering internships
The Interior has navigated major challenges in its oversight of oil and gas activities on federal lands and waters – including a major reorganization of its oil and gas oversight activities amid a dramatic increase in domestic oil and gas development. These changes require experienced staff with highly specialized training and skills, GAO noted in its report.
"Interior has faced long-standing challenges hiring and retaining these staff and, with the current energy boom and increased industry competition for skilled workers, these problems have been exacerbated," Rusco said.
While the Interior has addressed these two crippling issues and have made progress, the report noted, difficulties persist.
"In reorganizing from MMS to the three bureaus, they still have the same responsibilities, and so any shortages in staff in key positions would still be felt, now their MMS is now three entities instead of one. I think that, particularly in BLM where they're planning development and looking at environmental assessments, and planning resale's, they'll have shortages in those positions and those shortages would still be acute," remarked Rusco.