Will Texas Ship Crude to California?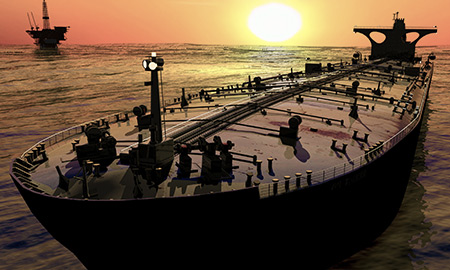 Texas is eyeing the possibility of shipping its excess crude oil to California, a state that historically imports from the Middle East and Ecuador.
In September 2013, Texas produced its highest monthly rate of natural resources on record – pumping 2.7 million barrels of crude per day, the highest average of oil output in over 32 years, according to data from the U.S. Energy Information Administration. With this excess crude, Texas might become a supplier of oil to California if the trade is profitable.
Once an oil exporter, the Golden State now depends on imports for more than 60 percent of its oil supply. About a quarter of California's imports are from Alaska, with the rest coming from the Middle East and Ecuador, according to the U.S. Energy Information (EIA).
However, because of California's history as an oil producing and exporting province, its refining industry was originally built to process local crudes. The state's refineries have evolved from processing California oil to processing a mix of California crudes, Alaska North Slope, Arab heavy and Ecuador Oriente, among others, according to Gregory D. Croft, University of California, Berkeley.
"As the state continues to witness declining domestic production and the Kern County fields lessening, given the technology and the geology, it's really not viable that California will be a major producer for quite a while," stated Christopher Guith, vice president for policy at the U.S. Chamber of Commerce's Institute for 21st Century Energy to Rigzone.
Should the Jones Act be Modified or Abolished?

Until now, a U.S. policy, the Jones Act, made domestic shipping more expensive, as California imported oil from the Middle East, Ecuador and Alaska's North Slope. If a shortage of qualifying ships can be overcome, Texas crude could become affordable on the West Coast as the highest domestic output creates a surplus of light oil while driving prices down.
"It always comes down to economics," Guith stressed. "Traditionally, Alaska had been the source for a huge chunk of California's resources, and that's still the case, but if you look at the economics, it's significantly cheaper, both from the initial price per barrel, as well as transportation costs, to move Canadian Albertan crude or Texas crude."
1
2
3
View Full Article