Eagle Ford Gas Draws Steelmakers to Texas' Coastal Bend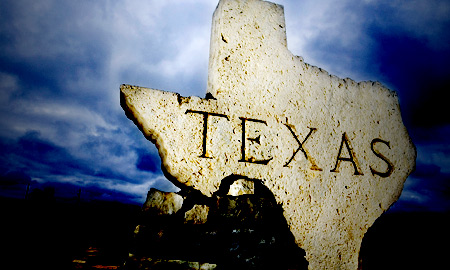 Lured by shale gas, iron and steel manufacturers are setting up shop near Corpus Christi.
Upstream, midstream and downstream sectors of the oil and gas industry have long contributed to the economy of South Texas' "Coastal Bend," a 12-county region whose hub city is Corpus Christi. Not only is the region accessible to onshore and offshore oil and gas fields, but it boasts the infrastructure necessary to ship, store and process hydrocarbons and hydrocarbon products.
Lured by the region's growing port facilities and ready availability of cheap natural gas from the prolific Eagle Ford Shale play, two foreign-owned firms are bringing a newcomer – iron and steel manufacturing – into the Coastal Bend's economic fold.
"The addition of iron and steel manufacturing to the regions' economy will further diversify and strengthen our growing economy," said Roland Mower, CEO of the Corpus Christi Regional Economic Development Corp. "In fact, this region is experiencing an uptick in interest from international manufacturers interested in leveraging our low-cost, politically stable supply of natural gas as a fuel source for their manufacturing processes and our immediate proximity to the U.S. (Western Hemisphere) markets."

Leveraging Eagle Ford natural gas to make iron and steel
The voestalpine Group, a Linz, Austria-based producer of high-quality steel used in automobile and home appliance manufacturing as well as oil and gas applications, will invest $750 million to build hot-briquetted iron (HBI) and a direct-reduced iron (DRI) plants at the La Quinta Trade Gateway that Port Corpus Christi is developing near the town of Gregory. The company expects its "gowest" project to begin operations in December 2015.
The La Quinta site, located at the northern end of Corpus Christi Bay, will also house a $1 billion steel manufacturing facility that Tianjin Pipe Corp.-America (TPCO) is building. The plant, which will produce seamless steel pipe for the oil and gas industry, will represent the largest single investment that a Chinese company has made in a U.S. manufacturing facility.
The addition of iron and steel manufacturing to the Coastal Bend serves as a case study in how the shale revolution can create new avenues for a region's economic growth. Rigzone recently interviewed representatives of voestalpine and TPCO to gain their insights on why the foreign-owned companies decided to locate near Corpus Christi. What follows are excerpts from an interview with Matthias Pastl, voestalpine Texas LLC's head of corporate communications and public relations. (An article highlighting the TPCO project will appear at a later date.)
Rigzone: For readers unfamiliar with manufacturing iron and steel, what does voestalpine produce and which markets does it serve?
Pastl: The voestalpine Group is a steel-based technology and capital goods group and a world leader in the manufacture, processing and development of sophisticated steel products. voestalpine is one of the leading European flat-steel partners of the automotive, white goods and energy industries. Additionally, it is world market leader in turnout technology, tool steel, and special sections, as well as number one in Europe in the manufacture of rails. voestalpine steel can also be found in numerous products, such as the newest Airbus generation, oil rigs, deep-sea pipelines, but also in buildings – for example, the Atomium in Brussels, Wembley Stadium in London and the Burj Dubai, the tallest building in the world.
voestalpine is investing in a natural gas based direct reduction plant with an annual capacity of 2 million metric tons of hot briquetted iron (HBI) in South Texas. HBI is a high-grade feedstock for the production of high-quality steel grades. The $750 million project is voestalpine's largest foreign direct investment and a major step in achieving a low-carbon economy.
Rigzone: The Corpus Christi area is no stranger to large industrial facilities, but iron and steel manufacturing is a new industry for the Coastal Bend. How does the region's background with the oil refining and petrochemicals industries complement a grassroots plant for making iron or steel?
Pastl: voestalpine benefits from the industrial background of the Coastal Bend Region. South Texas appreciates modern, progressive industries which will implement state-of-the-art emission control technology. Moreover, voestalpine's plant will contribute to the region's ongoing diversification efforts.
Rigzone: Voestalpine considered locating the new direct reduction facility at any of 17 sites in eight countries. What factors were you looking at as you narrowed down your choices, and what other regions did you consider? Did any of them have a long history of iron and steel manufacturing?
Pastl: Three factors determine the ideal location of a direct reduction facility:
stable supply of affordable natural gas
deep-sea access
sound and stable political and legal framework.
We looked at South America (Brazil), Canada (Quebec, Nova Scotia), Middle East (Qatar, United Arab Emirates, Oman, Bahrain), Trinidad, United States (Texas and Louisiana) and other regions. In the Coastal Bend, we have found the right framework and the right partners – Port of Corpus Christi Authority, communities, etc. – to realize our project.
Rigzone: Why did the Corpus Christi area, and specifically the La Quinta Trade Gateway, come out ahead in your selection process?
Pastl: In our industry there is no such thing as "quick money." Hence, you need a framework which understands sustainable and long-term business models. The Coastal Bend offered the unique combination of the right "hard" factors (e.g., natural gas supply, infrastructure, logistics) and "soft" factors (openness towards heavy industry, appreciation of long-term business models and environmental stewardship).
Rigzone: What new businesses will voestalpine's direct reduction facility support? For instance, what sort of suppliers and service companies will – or have – set up shop to cater to your needs during operations?
Pastl: At voestalpine, maintenance has a very high priority. From our experiences in Europe we will create a variety of business opportunities for numerous industries, mainly related to maintenance, engineering, testing, logistics services and others. voestalpine has always been committed to maximizing local content and supporting local businesses; hence we will make use of local contractors whenever possible.
Rigzone: Your "gowest" project will use the direct reduction process rather than coke-based blast furnaces to produce HBI for steelmaking. Briefly, how does direct reduction work and why does voestalpine consider it more desirable than coke-based blast furnaces?
Pastl: In contrast to coke-based blast furnaces, the direct reduction plant only uses natural gas as the reducing agent, which is much more environmentally friendly. Due to the fact that natural gas and iron oxides are the only raw materials used in the process, no hazardous or toxic by-products will occur in the facility.
Most naturally occurring iron oxide contains about 30 percent oxygen. The direct reduction process removes this bonded oxygen in the iron ore pellets at elevated temperatures by a reducing gas, which is produced from natural gas. The reduction occurs in a sealed low-pressure reduction reactor, which is not vented to the atmosphere. The iron oxide pellets enter the reactor through the feed pipes, are reduced to metallic iron and are discharged from the furnace cone. Despite the high temperature of approx. 700 degrees Celsius (1,300 degrees Fahrenheit), the product is not in a molten stage. This is another advantage over the traditional blast furnace route, since product handling is much safer and environmentally friendly. For easier transportation, the highly metallized iron is being briquetted into palm-sized, cushion-shaped HBI.
Neither the iron oxides nor the HBI is combustive, which makes the DRI technology not only the most environmentally friendly but also the safest way of iron making.
Rigzone: How many people do you expect to hire during operations, and which types of vacancies are you looking to fill?
Pastl: The project will create approximately 150 high-quality jobs, ranging from unskilled workers and equipment/crane operators to process engineers and plant managers. The hiring process will start mid this year.
Rigzone: Would you like to make any additional comments about the gowest project and voestalpine's future in the Coastal Bend?
Pastl: The project is voestalpine's largest foreign direct investment and a major step in achieving a low-carbon economy. Half of the production volume will be shipped to our existing Austrian steel mills in Linz and Donawitz for the production of sophisticated steel grades. The remainder will serve as a strategic reserve and will also be sold to partners interested in longer-term contracts. The anticipated start of operations is December 2015.
In accordance with our long-term commitment to South Texas, we go the extra mile to be in compliance not only with existing emission limits but also with future ones. The plant design incorporates our European environmental standards (whenever more stringent) and has many innovative features, such as: use of seawater to conserve precious freshwater resources, closed material handling and storage system for eliminating fugitive dust and round-trip shipping concept to minimize empty ship sailings.
Generated by readers, the comments included herein do not reflect the views and opinions of Rigzone. All comments are subject to editorial review. Off-topic, inappropriate or insulting comments will be removed.