Lundin Successfully Completes 2 Wells on Johan Sverdrup
by Rigzone Staff
|
Thursday, March 27, 2014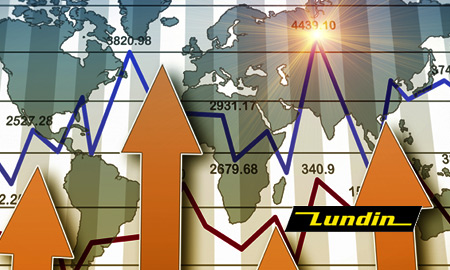 Lundin successfully completes 2 wells on the Johan Sverdrup discovery, encountering a 43-foot oil-filled reservoir of late Jurassic Draupne sandstone.
Sweden's Lundin Petroleum reported Thursday that it has successfully completed two appraisal wells on the Johan Sverdrup discovery in its PL501 license in the Norwegian North Sea.
Appraisal well 16/3-8S, located on the Avaldsnes High in the eastern part of the Johan Sverdrup discovery, was drilled approximately 2.5 miles southeast of discovery well 16/2-6. The well was investigating the thickness and quality of the late Jurassic Draupne sandstone reservoir there as well as Permian Zechstein carbonates.
The 16/3-8S well encountered an oil-filled reservoir containing 43 feet of late Jurassic Draupne sandstone with what Lundin described as "excellent reservoir quality" and a "very high net-to-gross ratio". A production test flowed at a rate of 4,900 barrels of oil through a 52/64-inch choke.
The well also found 220 feet of Zechstein carbonates with variable, but mostly tight, reservoir quality with oil shows. The oil-water contact here is interpreted to be at 6,316 feet below mean sea level with oil sampled at 6,314 feet.
A sidetrack well, 16/3-8S T2, was drilled to investigate petro-physical properties in the reservoir, with data being successfully acquired and now being analyzed.
Lundin CEO Ashley Heppenstall commented in a company statement:
"The test results from this well are as good as anything previously encountered on the Norwegian Continental Shelf. Prior to drilling this well there was a risk that the good quality Volgian reservoir thinned out or even disappeared on the Avaldsnes High area of the Johan Sverdrup field. This well has proven that this is certainly not the case and the Volgian reservoir is contiguous over this area."
The well was drilled by the rig Bredford Dolphin (mid-water semisub). Lundin holds a 40-percent interest in PL501, with Statoil and Maersk Oil Norway holding 40-percent and 20-percent stakes respectively.
Elsewhere on the field, Statoil encountered a 15-foot oil column at a prospect called Geitungen. The company plans to drill another well to evaluate the find further.
Generated by readers, the comments included herein do not reflect the views and opinions of Rigzone. All comments are subject to editorial review. Off-topic, inappropriate or insulting comments will be removed.
RELATED COMPANIES