Transferable Skills Are A Must in Oil, Gas Industry's Labor Shortages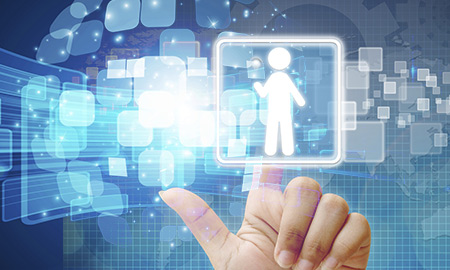 As the labor shortages continue in oil and gas, companies are looking at other industries to find the needed skill set.
Rigzone Looks Back: As an aging workforce prepares to leave, oil and gas companies are forced to look at other industries to fill the labor shortage. By increasing the talent pool beyond direct skills, employers are able to increase hiring percentages and meet current recruiting challenges. This article looked at how transferring your current skills into an oil and gas career – with possible additional training – may be the quickest answer to the industry's current hiring challenges.
The U.S. Bureau of Labor Statistics expects 54.8 million total job openings within this decade – with 62 percent of those openings related to Baby Boomers leaving the workforce and not enough skilled people to fill them. This impact to the workforce requires employers to implement strategies to attract top performers from all workforce segments, such as luring needed skill sets from other sectors, to meet current and future recruitment and retention challenges.
By 2029, the youngest Baby Boomer will reach the traditional retirement age of 65, giving organizations time to plan for the potential impact to the workforce. A strategy to this impending problem is to look at both direct and transferrable skills and "embrace a more flexible approach to how work gets done to secure the talent they need," according to a recent white paper "Facing the Skills Shortage".
"We talk to our students about transferable skills and very often it's allowing students to reframe what they already know," said Vita Como, senior director of the engineering career center at the University of Houston, to Rigzone. "Part of that has to do with the fact that we have a nontraditional student body, which includes working students and veterans. We tell them to understand that they have to view their interview process through the eyes of the recruiter."
How to adequately define transferable skills on a resume by: Raegan Hill, recruiter for Digital Marketing

Due to the energy industry steadily witnessing a decline in the numbers of new recruits entering the sector, with science, engineering and technical (SET) skills particularly affected, the risk of future serious shortages in SET skills has emerged, exacerbated by increasing global demand and a large section of the industry's workforce rapidly approaching retirement. Such shortages are being felt at all professional levels, from technical specialists and operators to leaders and senior managers, according to a "Skills Needs in the Energy Industry" report by Deloitte.
"Employers invariably look for a track record of having delivered in that type of role already – which is why you must be able to convey how you will do the job properly in a resume," stated Reagan Hill, recruiter for Onward Search, a national digital marketing recruitment firm, to Rigzone. "You have to be aware of what employers are looking for in any employee, and you have to demonstrate that you are employable as a person, a team member and as a contributing member of the organization."
Individuals that have developed transferable skills from one industry are very attractive to the oil and gas industry, commented Como. Highly sought-after skills that the industry requires include:
Technical ability
Experience of managing people
Sales and business development negotiation
Delivering results as part of project teams
Evidence of working safely to tight deadlines
"When applying for jobs in the oil and gas industry, individuals should highlight their transferable skills and explain to the employing organization why they feel they are relevant," said Hill.
1
2
View Full Article