Aberdeen Oil Worker Invents Shift-Sharing App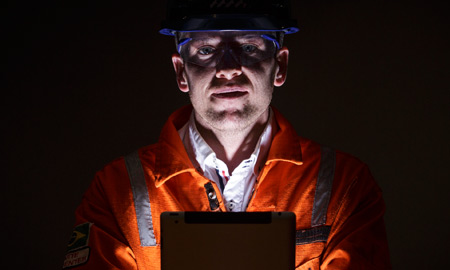 Oil worker Calum Napier developed his Back2Back shift-sharing app after trying to organize a golfing trip with his friends. Source: AVC Media.
An Aberdeen oil worker has invented a new smart device app that helps offshore oil workers and their family and friends coordinate their lives.
Twenty-nine year old Calum Napier got the idea after working in storerooms on offshore platforms in the North Sea and as a warehouse administrator on a drilling rig offshore Angola owned by Seadrill Ltd.
The shift-sharing app allows workers to put their offshore rotation diary into a calendar that is then shared and merged with family and friends' calendars, as well as those of other offshore workers. The calendar is color-coded, so it is easy to see at first glance when people are available.
Napier came up with the idea after getting frustrated with trying to organize a golf day with his friends.
"It all came about after I tried to organize a simple golf outing with my mates – we tried for weeks and weeks to get a date which was good for all of us but it was a nightmare," he said.
"We eventually just abandoned the idea and I just ended up playing a game with one of them rather than all of us together as originally planned.
"I just thought there must be an easier way than emailing people and trying to coordinate everyone, or putting something on Facebook and then people tell you they can't make that date as they're offshore."
Napier enlisted the help of Aberdeen-based AVC Media to make the app – called "Back2Back" – for him. The app is available for iPhone and Android.
For a list of free apps for oil and gas professionals check out this recent article from Rigzone.
Generated by readers, the comments included herein do not reflect the views and opinions of Rigzone. All comments are subject to editorial review. Off-topic, inappropriate or insulting comments will be removed.