UK Budget Reaction: Mixed Response from Oil, Gas Sector
|
Thursday, March 20, 2014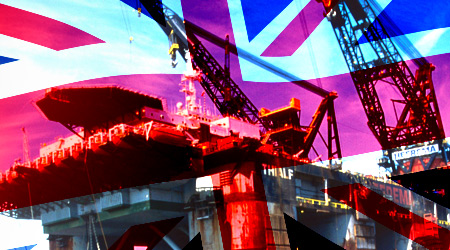 Oil and gas sector raises fears that rigs will be "driven out of" UK waters as a result of the Budget, while tax allowance measures are welcomed.
The annual UK Budget – presented Wednesday by Chancellor of the Exchequer George Osborne – has provoked a mixed response from the oil and gas sector, with some voices complaining that new legislation will increase the cost of operators' rigs in UK waters and rigs will effectively be driven out of the UK Continental Shelf (UKCS).
The International Association of Drilling Contractors (IADC) said Thursday that it was disappointed the government had decided to proceed with its bareboat leasing legislation in the 2014 Budget. Contractors had already expressed concern that the new rules will increase costs and deter further exploration on the UKCS.
Trade body Oil & Gas UK said late Wednesday that, while it supported fiscal moves detailed in the Budget for the North Sea, it was "perplexed" by the move against drilling rigs.
Oil & Gas UK said that while the change may raise tax yield in the short term, it expects day rates for drilling rigs and floating accommodation vessels (known as flotels) will rise as a result, driving up costs and deterring much needed exploration.
Oil & Gas UK Chief Executive Malcolm Webb said: "It is perplexing given today's other good news that the government has chosen to proceed with the bareboat measure. This can only increase costs on the UKCS where operating costs have increased sharply in recent years and last year saw a rise of 15.5 percent to an all-time record of $14.7 billion (GBP 8.9 billion), and new developments are facing similar cost pressures."
1
2
3
View Full Article