Despite Opposition, Many Landowners Await Pipeline
by The Associated Press
|
Grant Schulte
|
Tuesday, March 18, 2014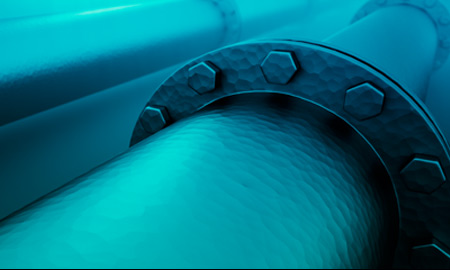 If the proposed Keystone XL oil pipeline gains approval, Ronald Weber will watch from his farmhouse as workers lay the line beneath his cropland in Nebraska.
LINCOLN, Neb. (AP) — If the proposed Keystone XL oil pipeline ever gains approval, Ronald Weber will watch from his farmhouse as workers lay the line beneath a half-mile of his cropland in northeast Nebraska.
The 69-year-old retired farmer wishes the pipeline had missed his property, simply to avoid the difficulty of growing corn and soybeans around the construction work. But what leaves Weber exasperated are the repeated project delays.
"It's ridiculous that we haven't yet built this thing," he said. "It would have been nice if they had gone a mile over and missed me, but these kinds of things happen. It has to go through somewhere."
Weber has plenty of company in Nebraska, a state that has been an impediment to the 1,100-mile-long line almost since it was proposed 10 years ago, but where patience with the struggle seems to be running thin now that the pipeline company has reached financial settlements with three-quarters of the landowners on the route. Secretary of State John Kerry is expected to decide in the coming months whether to recommend White House approval of the project.
A group of environmental activists and farmers has cast the $5.4 billion pipeline as a threat to the nation's efforts to curtail global warming, to the state's groundwater and to residents' property rights. The line's path through Nebraska also remains in legal limbo because of an ongoing court challenge.
But many property owners are now waiting for the pipeline trucks with a sense apathy and resignation, eroding the grassroots resistance that had long bolstered the opposition. The settlement deals offered by TransCanada, the Canadian company behind the project, can run well into six figures and are providing residents here with their first share of the oil-boom money that had enriched those in the prime drilling areas in other states.
Earlier this month, pipeline supporters sought to isolate opponents even more when they gathered signatures from 34 Nebraska lawmakers — a bipartisan, two-thirds majority — for a letter urging federal approval. Three Democrats signed a letter opposing the project.
1
2
3
4
View Full Article
Generated by readers, the comments included herein do not reflect the views and opinions of Rigzone. All comments are subject to editorial review. Off-topic, inappropriate or insulting comments will be removed.