Inquiry: 2009 Fatal Helicopter Crash Could Have Been Prevented
by Jon Mainwaring
|
Rigzone Staff
|
Thursday, March 13, 2014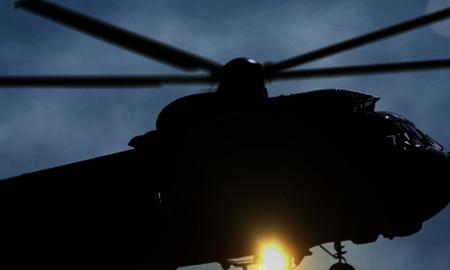 Fatal Accident Inquiry concludes the deaths of 16 North Sea oil and gas workers in a 2009 helicopter crash could have been prevented.
The deaths of 16 North Sea oil and gas workers in a Super Puma helicopter accident in 2009 could have been prevented, according to a Scottish Fatal Accident Inquiry [FAI].
Sherriff Derek Pyle, whose conclusions into the accident were published Thursday, stated that reasonable precautions taken by the operator Bond Offshore Helicopters might have avoided the deaths.
The "determination" issued by Sheriff Pyle noted that the cause of the accident was a catastrophic failure of the helicopter's main gearbox. This failure had initiated in one of the eight second-stage planet gears in the epicylic module that forms part of the main gearbox.
The planet gear had fractured as a result of a fatigue crack with the only indication that it had fractured being a metallic particle that had been discovered on the helicopter's epicyclic chip detector on March 25, 2009, some 36 flying hours before the accident.
Crucially, the inquiry found that the aircraft's operator failed to perform a maintenance task after the metal particle had been discovered that would have resulted in the removal of epicyclic module and a closer examination of it.
Sheriff Pyle also noted that Bond failed to ensure that its communications with the manufacturer of the Superpuma, Eurocopter, on March 25 were done in accordance with the recognized procedures, with the result that misunderstandings arose between the parties that contributed to the failure by Bond to perform maintenance on the epicyclic module. In addition, Bond failed to identify the nature of the substance of the metal particle and, in doing so, might have lost the opportunity to avoid the consequences of its failure to examine the epicyclic module more closely.
Responding to Sheriff Pyle's determination, Bond Aviation said that Sheriff Pyle had noted that even if the company had followed the correct procedure it is by no means certain that the gearbox would have been removed, as there may not have been sufficient evidence of particles to warrant its removal.
1
2
View Full Article
Generated by readers, the comments included herein do not reflect the views and opinions of Rigzone. All comments are subject to editorial review. Off-topic, inappropriate or insulting comments will be removed.