East Mediterranean Eyes EU And Global LNG Markets For Gas Sales
by Reuters
|
Henning Gloystein and Ari Rabinovitch
|
Wednesday, March 12, 2014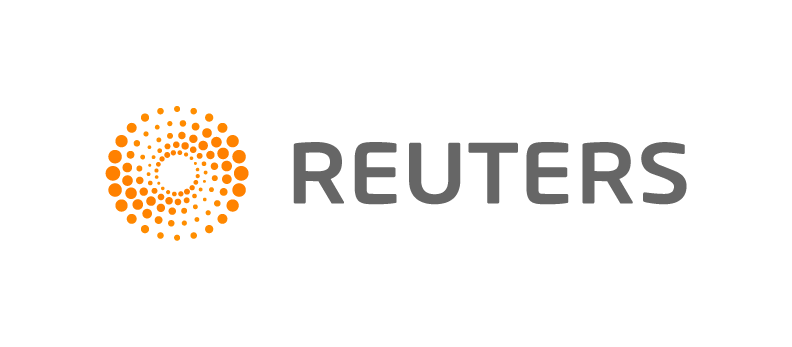 LONDON/TEL AVIV, March 11 (Reuters) - Europe's efforts to reduce its reliance on Russian energy supplies and booming demand for shipped gas are pushing ahead the development of the East Mediterranean's gas reserves, which have so far been marred by the region's instability.
Israel and Cyprus are both well placed to help diversify Europe's Russian-dominated market by pipeline, while sending liquefied natural gas (LNG) tankers to the world's best paying customers in Asia and Latin America.
Russia's seizure of Ukraine's Crimea region has shaken political relations betweenRussia and the European Union, and Brussels is stepping up efforts to find new suppliers.
"With recent events in Europe... and the aspiration of different countries to diversify their gas supply, that puts another spotlight on our massive resources and transforms our story into a global one," said Gideon Tadmor, CEO of Avner Oil , a leading explorer in the region, at a conference in Tel Aviv on Tuesday.
Almost one trillion cubic metres of recoverable natural gas has already been discovered in the eastern Mediterranean Levant Basin, enough to supply Europe with gas for over two years and worth between $370-$740 billion in current European or Asian market terms respectively.
Israel, which has so far found over 80 percent of all the gas, has said it would allow 40 percent of its reserves to be exported, while Cyprus will sell almost all of its gas abroad.
"We see Leviathan (Israel's biggest gas field) as... supplying not only domestic Israeli needs but also regional needs through... pipelines, and then a second phase that will likely be LNG exports," said Charles Davidson, Chairman and CEO of U.S.-based Noble Energy, another of the partners in developing the region's gas.
"There are many challenges, mainly political ones, but... when the economic benefits are overwhelming, those challenges will be overcome," Gideon Tadmor said, referring to historical conflict between Israel and its Arab neighbours as well as between Turkey andCyprus.
Israel took a big step to becoming a natural gas exporter in February when Australia's Woodside Petroleum, a leading player in the LNG sector, signed a deal to take a 25 percent stake in the Leviathan gas field.
This week, Greece launched a tender to study the possibility of a pipeline to carry gas fromIsrael and Cyprus in an effort to reduce dependence on Russian supplies.
And last week it emerged that Italian utility Edison is in talks to buy two Israeli gas fields from Noble Energy and Israel's Delek Drilling.
WANTED: NEW GAS
The region's key advantage is its location that will allow it to supply Europe, the world's biggest integrated gas region, with pipeline gas, generating steady and healthy revenues.
At the same time, its proximity to the Suez Canal would allow the region to arbitrage the world's highest paying LNG markets in Asia and Latin America.
For Europe, whose own output is falling, East Mediterranean gas has become a key target to secure future supplies and help the region to reduce its reliance on Russia.
Yet so far the EU has struggled to access large new reserves that could replace Russia, which supplies around a third of Europe's demand and has plans to cement its dominant position by building the massive South Stream pipeline to southern Europe.
Alternative suppliers like Azerbaijan do not hold enough reserves to act as a major alternative to Russia while others, such as Algeria and Libya, are struggling to keep up export quotas and are politically unstable.
Hopes of large-scale U.S. LNG exports to Europe could also fall flat as Asia, which pays around twice as much for LNG cargoes as European buyers, remains a more attractive market to sell to than Europe.
Both Israel and Cyprus have said they would be keen to supply Europe's markets through a pipeline, and with Cyprus the EU would gain a new and internal supply source.
A pipeline to Europe would guarantee access to, and revenue from, the world's biggest gas market with its annual consumption of around 500 billion cubic metres.
At the same time, an LNG terminal would allow selling cargoes flexibly across the globe, wherever prices are highest.
Should the East Mediterranean become both a large pipeline and an LNG supplier, it would put it into a small group of producers in such a situation, most notably Norwaywhich supplies northwest Europe via pipelines and is also a global LNG shipper.
Algeria is also a large exporter of both pipeline gas and LNG, but it is struggling with falling output, prompting its main buyers, Italy and Spain, to look elsewhere for alternatives, including the East Mediterranean.
(Editing by Keiron Henderson)
Generated by readers, the comments included herein do not reflect the views and opinions of Rigzone. All comments are subject to editorial review. Off-topic, inappropriate or insulting comments will be removed.