Analyst: LNG 'Most Powerful Weapon' In Addressing Ukraine Crisis
|
Wednesday, March 12, 2014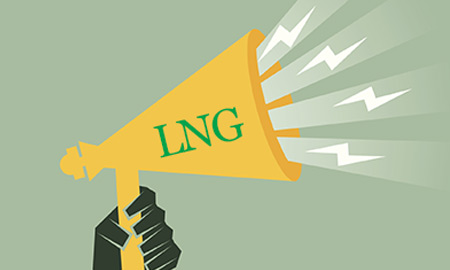 U.S. LNG could aid its European allies, particularly Ukraine, in weaning their dependence on natural gas from Russia, a policy expert tells Rigzone.
Russia's recent invasion of the Crimea in eastern Ukraine provided a dramatic backdrop for discussions about U.S. oil and natural gas exports during last week's CERAWeek Conference in Houston. For starters, panelists observed that U.S. oil and natural gas exports could benefit U.S. allies in Europe and Asia. Moreover, they pointed out the United States' supply cushion gives it leverage to pursue sanctions on Iran. Chevron Corp. Chairman and CEO John Watson told attendees that the U.S. should move forward with exporting oil and liquefied natural gas (LNG), saying that U.S. consumers and U.S. allies would benefit.
The crisis in the Ukraine is a prime example of why the United States needs to "get real" about LNG exports, said Andrew Weissman, senior energy advisory at Haynes and Boone LLP and chief executive officer and founder of energy market analysis service EBW Analytics Group. Weissman has provided strategic advice and counseling to independent oil and gas producers, power producers, major electric and gas utilities, hedge funds and energy traders, retail and wholesale energy markets, equipment vendors and large energy users.
Below are excerpts from Rigzone's recent interview with Weissman.
Rigzone: With only a handful of U.S. LNG export licenses approved, could the U.S. really aid the Ukraine in terms of LNG exports? How much in terms of natural gas volume would it take to influence the Ukrainian crisis?
Weissman: The U.S. could definitely aid Ukraine in particular and our European allies more generally. Russia is heavily dependent upon natural gas sales to Europe for a major share of the Russian government's revenues. It does not want – and cannot afford – for the U.S. to compete aggressively for natural gas sales to European countries that currently buy natural gas. If the U.S. were to make its intentions clear, regarding an aggressive ramp-up for LNG exports to Ukraine and to our allies in Europe, Russia would be under tremendous pressure to provide whatever near-term concessions it needs to in order to convince its customers that Russia is a dependable supplier and that these customers do not need to purchase natural gas from the U.S. These pressures would be strongest as it applies to Russia's relationship with Germany and countries in Central Europe. If these countries were firm enough, though, they could use this pressure to ensure that Russia continues to supply Ukraine, without price increases.
Potential U.S. exports to Europe of 5 to 10 billion cubic feet per day (Bcf/d) would be more than enough to create a major point of leverage vis a vis Russia.
1
2
3
4
View Full Article
Generated by readers, the comments included herein do not reflect the views and opinions of Rigzone. All comments are subject to editorial review. Off-topic, inappropriate or insulting comments will be removed.