Campaigners Highlight 'Shortcomings' of Irish Oil, Gas Tax Regime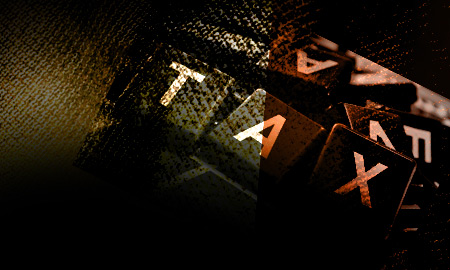 As Ireland's energy minister appoints Wood Mackenzie to advise on the country's tax regime for oil and gas, campaign group Own Our Oil calls for an overhaul of how the industry is taxed and regulated.
As Ireland's energy minister appoints Wood Mackenzie to advise on the country's tax regime for oil and gas, campaign group Own Our Oil calls for an overhaul of how the industry is taxed and regulated.
Irish campaigning group Own Our Oil (OOO) has responded to news that Ireland's Department of Communications, Energy and Natural Resources is seeking advice about the country's oil and gas tax regime by highlighting what it sees as the shortcomings of Ireland's existing strategy. OOO is also publishing a book in which a range of experts have suggested remedies that will benefit both the Irish environment and the country's exchequer.
On Wednesday this week, Irish Energy Minister Pat Rabbitte TD announced that his department had selected international oil and gas consultancy Wood Mackenzie to advise on whether Ireland's current oil and gas fiscal terms were fit for purpose. The move comes ahead of a new batch of exploration licenses to be released in June.
Rabbitte said in a statement: "Ireland's offshore whilst holding great promise is relatively underexplored with only four commercial gas finds and no commercial oil finds to date. The last commercial discovery was almost two decades ago with the discovery of the Corrib Field.
"2012 saw one well drilled and three fields producing 0.4 billion cubic meters of gas and no oil in the Irish Offshore. By comparison in the Norwegian Offshore 172 wells were drilled, and seventy seven fields produced 114.8 billion cubic meters of gas and 694 million barrels of oil.
"In setting our fiscal terms we need to strike the necessary balance between attracting the high-risk exploration investment needed to prove that promise whilst maximizing the return to the State and its citizens from our natural resources."
However, in a note sent to Rigzone, OOO highlighted that:
Ireland allows oil and gas companies to write off 100 percent of their costs against profits.
The country allows resources to be taken out of Irish waters, "forcing [the Irish people] to pay international market prices to buy our own resources back".
Ireland has no policy to demand oil companies train/hire Irish workers.
The campaigning group also stated: "Industry would have us believe that there are no deposits of note in Irish seas, yet every round of licensing is oversubscribed… Shareholders are told of the wealth potential of Irish exploration, yet the public [are told] something different."
OOO's book – "The Fight for Irish Economic Freedom" – has been written by a dozen authors, who include geoscientist Paddy Fahy and former oil rig worker and trade union activist Padhraig Campbell. It calls for an overhaul of Ireland's oil and gas licensing terms, returning control of the country's natural resources to the people of Ireland, while also arguing for the adoption by the government of Ireland of best-practice regulation to bring about new industry infrastructure, onshore job creation and security of supply.
Providence Resources CEO Tony O'Reilly – whose company declared that the Barryroe discovery offshore southern Ireland has "significant production potential" in October 2012 – stated in comments to Rigzone last summer that Providence has a policy of using Irish workers where possible and that he believed the current fiscal terms "are appropriate for the current state of the industry". The current Irish rate of tax on profits from the sale of oil and gas varies between 25 percent and 40 percent.
O'Reilly also pointed out that the practice of writing off past exploration and development costs against future income "is in line with other countries, including Norway and the UK".
OOO will launch a free e-version of its book March 17 at www.ownouroil.ie.
Generated by readers, the comments included herein do not reflect the views and opinions of Rigzone. All comments are subject to editorial review. Off-topic, inappropriate or insulting comments will be removed.