MudCube Offers Breakthrough in Drilling Fluids Technology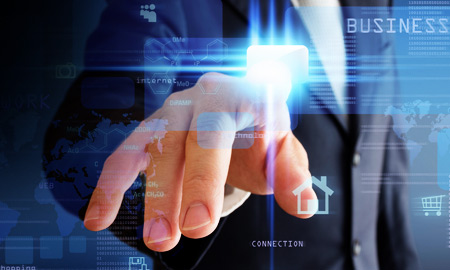 A breakthrough in traditional shaker technology results in a new system for treating drilling fluids returning from a well, according to officials with Norway-based Cubility.
A breakthrough in traditional shaker technology has resulted in a new system for treating drilling fluids that can meet more stringent health, safety, environmental and work requirements, according to officials with Sandnes, Norway-based Cubility A/S.
Asbjorn Kroken, VP of Engineering, Marketing and Sales for Cubility, has demonstrated the MudCube's unique technology and proven results to E&P companies around the world.
The MudCube solids control system uses vacuum conveyer belt technology to separate solid wastes from drilling fluids, rather than the mechanical vibration that has been used since the 1930s, said Asbjorn Kroken, vice president of engineering, sales and marketing for Cubility, in an interview with Rigzone, noting that the MudCube represents a 'significant breakthrough' in shaker technology.
Unlike traditional systems, the MudCube is a closed, integrated system for solids control and mud treatment, Kroken said. The negative pressure created by the vacuum doesn't allow oil and gas to escape, ensuring that gases and vapors are transported within the system to a safe area on the rig.
The closed system can meet the latest health, safety and environmental (HSE) standards by reducing risk that workers face from exposure to hazardous gas, skin contact with drilling fluids, noise and vibration from machines, Kroken said.
"When it comes to the system itself, it's more efficient to use negative pressure and a belt to transport solids versus vibration," said Kroken. Through this method, 90 percent of the fluid is separated out from solids, generating less waste, allowing for lower costs in terms of transportation and in manhours.
Utilizing the MudCube can minimize the environmental impact of drilling by reducing drilling waste and minimizing carbon dioxide discharge. Other advantages include optimized drilling performance by maintaining low-gravity solids (LGS) at low concentrations without high rates of dilution and reducing circulating temperatures.
"High concentrations of LGS can also create unwanted downhole condition which can reduce the overall drilling performance. This could be issues as extra circulation to clean the hole for solids, higher risk of stuck drillpipe, or lower rate of penetration," said Kroken.
1
2
3
4
View Full Article
Generated by readers, the comments included herein do not reflect the views and opinions of Rigzone. All comments are subject to editorial review. Off-topic, inappropriate or insulting comments will be removed.