Dynamic Positioning Technology Evolves as E&P Goes Deeper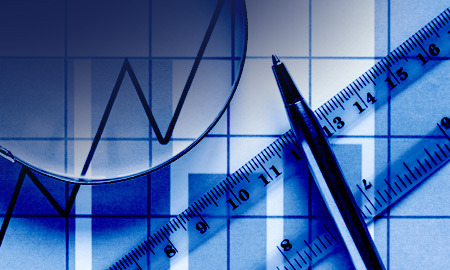 ABS talks with Rigzone about the improvements that have transformed dynamic positioning systems on offshore vessels.
Significant improvements in three areas have transformed dynamic positioning (DP) systems on offshore vessels, according to an official with American Bureau of Shipping (ABS). These improvements include system redundancy, DP control algorithms and measurement systems.
System redundancy ensures that, if one control computer fails, the other control computer can automatically take over. DP control algorithms give vessels greater computing power. This power means that the mathematical model used in the controller much more closely approximates the vessel's performance, which means the controller is more effective in sending accurate commands to the thrusters.
"With the mathematical model, the controller also can figure out the vessel's position when the position systems fail," said Bret Montaruli, vice president of offshore technology with ABS, to Rigzone. "The control system is not only more reliable, it delivers a faster response."
When compared with earlier measurement systems, which used taut-wire, current GPSs make position measurement much more reliable, Montaruli noted.
Dynamic positioning vessels offer several advantages over jackup barges and anchoring vessels. No water limit exists with DP vessels, meaning there is no need to be concerned about obstructions on the seabed.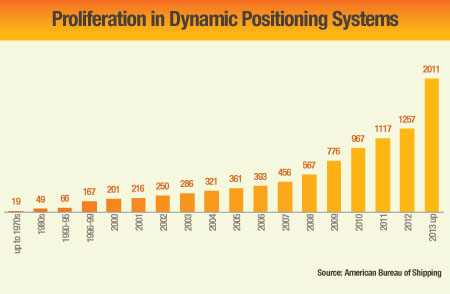 "Because there are no anchor-handling tugs required, DP operations can be set up and disconnected quickly," Montaruli commented. "DP vessels have better maneuverability than moored or stationary structures and can change position easily."
Several significant advances have been made in DP systems, including position reference systems, sensor systems, generator protection technology, blackout prevention and quick recovery, and computing technology to name a few, Montaruli said.
1
2
3
4
View Full Article
Generated by readers, the comments included herein do not reflect the views and opinions of Rigzone. All comments are subject to editorial review. Off-topic, inappropriate or insulting comments will be removed.