Subsea: State of the Industry
by Jon Mainwaring
|
Rigzone Staff
|
Monday, March 10, 2014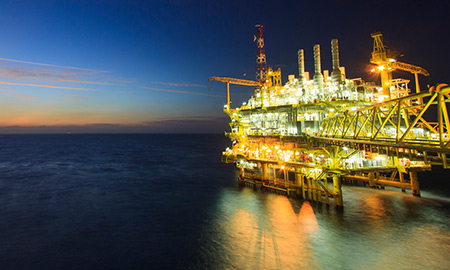 Recent quarterly results from oilfield services and equipment suggest the subsea sector is in rude health despite a wider slowdown in capital spending by upstream firms.
Many oil and gas services companies have been complaining lately of a slowdown in capital spending on upstream projects as energy majors prefer to focus on returning cash to their investors via greater dividend payments. But subsea is one upstream sector that is bucking this trend.
Despite being mindful of the need to keep investors happy, the upstream industry continues to move ahead with plans for large subsea developments, as recent statements from several oilfield services and equipment firms that supply the subsea sector indicate.
Norwegian services firm Aker Solutions said in February that the last three months of 2013 represented its best quarter of the year thanks to its subsea operation delivering a record profit margin.
Subsea revenues at Aker for the final quarter of 2013, at $626.8 million (NOK 3.7 billion), were 7.5-percent greater than for 4Q 2012. The profit margin (at the EBITDA level) on these revenues was 11.4 percent, compared to 8.2 percent in 4Q 2012. Meanwhile, the subsea business also more than doubled its order backlog during the year to $3.5 billion (NOK 21.6 billion).
At specialist seabed-to-surface engineering contractor Subsea 7 S.A., conflicting pressures on the use of capital by the major oil and gas companies was blamed for the recent lower level of tendering and market award activity for EPIC (engineering, procurement, installation and commissioning) work in the latter part of 2013. Meanwhile, the company complained in its results statement March 7 that a general trend of postponement of large SURF (subsea umibilicals, risers and flowlines) projects is continuing.
However, despite these concerns, Subsea 7 still expects to increase revenue and profits in 2014 after its revenue for 2013 matched that for 2012.
"We remain positive about the medium and long-term prospects for our business, which is supported by a strong fundamental outlook for deepwater subsea field developments," Subsea 7 CEO Jean Cahuzac said in a statement.
French oilfield services firm Technip S.A. also suffered a hiccup in its subsea business towards the end of last year.
In its 2013 results, Technip reported that last year most regions showed signs of active subsea business – particularly in West Africa and Brazil. The firm said the year showed a mix of deep and shallow water projects as well as small-to-large awards during the year, with only the Gulf of Mexico producing a less than satisfactory performance.
1
2
View Full Article
Generated by readers, the comments included herein do not reflect the views and opinions of Rigzone. All comments are subject to editorial review. Off-topic, inappropriate or insulting comments will be removed.