Competency Key for US Gulf Electrical Work
by Karen Boman
|
Rigzone Staff
|
Thursday, March 13, 2014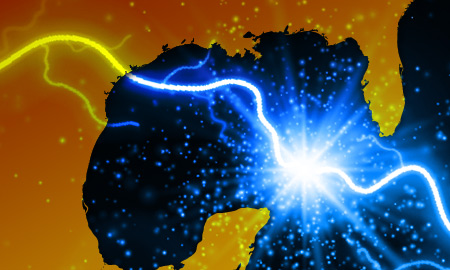 A shortage of qualified electricians certified as competent exists for the US Gulf of Mexico, according to hazardous area inspection and certification experts.
Ensuring that oil and gas workers employed in hazardous areas are competent to perform electrical work correctly on U.S. Gulf of Mexico offshore rigs, production facilities and vessels – and ensuring that facilities, equipment and products meet electrical standards for the U.S. Gulf – is a critical aspect of the offshore oil and gas industry.
Companies operating oil and gas facilities on the Outer Continental Shelf of the United States are required to develop and implement a Safety and Environmental Management Systems (SEMS) program and consequently competency has become an industry imperative . This includes not only the competency of workers, but ensuring that equipment designed and manufactured for use offshore meets the requirements for potentially explosive environments, according to industry experts who specialize in training and certification of electrical workers and equipment for hazardous areas in the U.S. Gulf of Mexico.
In many countries worldwide, would-be electricians must undergo formal training through programs such as a two-year associates' degree and an apprenticeship program to ensure that their knowledge and skills meet industry standards. In the United States, in many cases, workers laboring as electricians in the offshore oil and gas industry have learned about being electricians primarily through on-the-job experience, said Yalda Jam, business unit leader for training at OCS Group, in an interview with Rigzone.
Formal training does exist for journeymen electricians, but OCS has found non-formal training to be more common in the United States for electrical workers offshore, Jam noted. Both ATEC Training and Certification Services and OCS Group provide engineering, electrical and safety-related services to the international oil and gas industry and other industrial markets, including commissioning for drilling rigs, floating production storage and offloading vessels, fixed platforms and refineries, hazardous area inspections and personnel competency based training for hazardous areas.
1
2
3
4
5
View Full Article
Generated by readers, the comments included herein do not reflect the views and opinions of Rigzone. All comments are subject to editorial review. Off-topic, inappropriate or insulting comments will be removed.