Eagle Ford Production to Keep Growing Through 2014
|
Wednesday, March 12, 2014
Eagle Ford production will continue to grow through 2014, fueling a reduction in net crude imports and driving exports of refined products in the U.S. to pre-1990 levels, according to a January 2014 research report from GlobalData. Companies are expected to spend around $30 billion in capital during 2014.
The Eagle Ford boasts an even larger resource than initially thought, as companies successfully down-space wells, creating more drilling locations with each well producing increasingly more, said Taryn Slimm, GlobalData's lead analyst for U.S. onshore, said in a Jan. 6 press release.
With over 250 rigs operating in Eagle Ford, companies are expected to spend approximately $30 billion in capital this year, and nearly all of the major operators are projecting at least five years more drilling at the current rapid pace, Slimm said. The most efficient operators in sweet spots are achieving over 100 percent pre-tax IRR with conservative pricing.
According to GlobalData, ConocoPhillips is one of these companies due to its operating some of the best acreage in the play. The company's production in the play is forecast to peak at 225,000 barrels of oil equivalent per day (boepd) in 2026.
GlobalData places EOG Resources Inc. (EOG) as the benchmark for operator performance. Its large acreage position has allowed it to make several long-horizon decisions, including spending $100 million on a rail spur and loading terminal in St. James, Louisiana, to access Louisiana Light Sweet crude (LLS)/Brent pricing. EOG's production is forecast to peak at 370,000 boepd.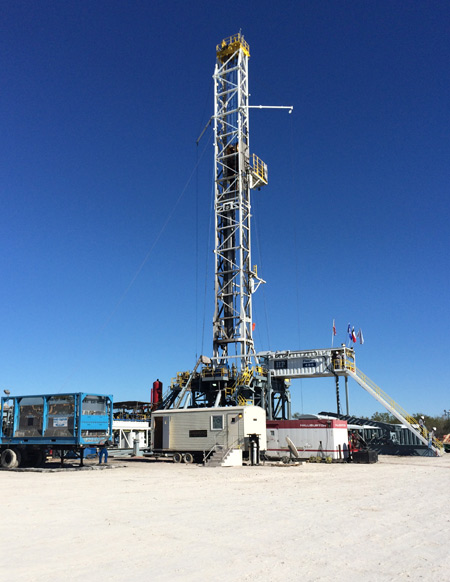 Statoil's Eagle Ford operations are playing a critical role in the company's global production goals
While most of Chesapeake Energy Corp.'s acreage has been generally considered inferior, an advantageous joint venture with China National Offshore Oil Corp. has provided ample capital for development that is forecast to peak at 210,000 boepd.
Companies are continuing to examine their approaches to horizontal drilling and hydraulic fracturing, utilizing techniques such as pad drilling and white sand for proppant, in order to reduce drilling completion times and costs. While operators are really starting to optimize their drilling and completion efforts – with peaks in production being seen – lack of infrastructure and resources such as water are holding up development.
1
2
3
4
5
View Full Article
Generated by readers, the comments included herein do not reflect the views and opinions of Rigzone. All comments are subject to editorial review. Off-topic, inappropriate or insulting comments will be removed.