Technology to Create New Water Source for Marcellus Operators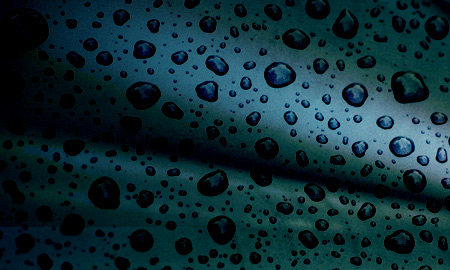 A company will install its first treatment system that will allow acid mine drainage water to be used in hydraulic fracturing operations in the Marcellus shale.
Oil and gas producers working in the Marcellus shale play near Pittsburgh now have a new option for water resources for hydraulic fracturing operations.
Winner Water Services, a Pennsylvania-based joint venture between privately owned technology company Winner Global LLC and Columbus, Ohio-based Memorial Battelle Institute, a private, non-profit applied science and technology development company, was formed a year ago to provide water management services for oil and gas, including source water and water treatment. Initially focused on the Marcellus and Utica shale plays, Winner treats acid mine drainage water, which can be used in hydraulic fracturing in place of fresh water drawn of Pennsylvania's lakes and streams.
Using technology licensed from Battelle to the Winner family to treat acid mine drainage water, Sharon, Pennsylvania-based Winner has designed and is ready to install its first treatment system next month just outside of Pittsburgh, said John Ontiveros, Winner president and CEO, in an interview with Rigzone. The facility will be capable of treating 140 barrels per hour of water, or 3,400 barrels per day on a 24-hour basis.
Water flowing from abandoned coal mines presents a significant environmental hazard in Pennsylvania, with 3,000 streams affected and anywhere between 300 million and 500 million gallons of acid mine drainage water entered the state's watershed each day. The company intends to remove iron and sulfate from water and provide that water to oil and gas companies working in the area this year.
The Hydro Flex Process
Winner's Hydro Flex treatment solution is a chemical treatment process based on ion exchange technology that has three distinct phases – water purification, metal recovery and sulfate recovery – and produces three distant and potentially useful byproducts.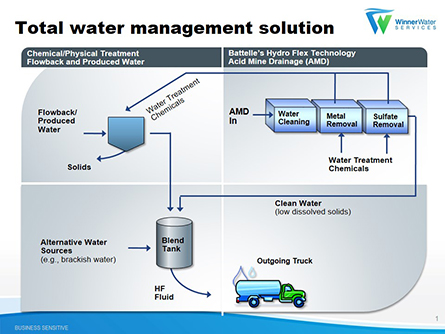 Source: Winner Water Services
1
2
3
4
5
6
7
View Full Article
Generated by readers, the comments included herein do not reflect the views and opinions of Rigzone. All comments are subject to editorial review. Off-topic, inappropriate or insulting comments will be removed.